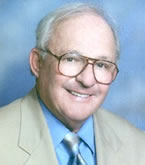 Edward Fletcher Eyster, MD
has over 40 years of experience as a
Neurological Surgeon
. Certified by the American Board of Neurological Surgeons, and licensed in California and Florida, he has been active both locally and nationally.
Dr. Eyster has held multiple positions with the American Association of Neurosurgery, Congress of Neurological Surgery, the Southern NS Society, the Florida NS society, and the Neurosurgical society of America. He has extensive experience with neuro-surgical device development and patent work.
Dr. Eyster has done over 9,000 procedures including trauma to the brain and spine as well as neoplasms of the brain and spine. He has extensive experience with degenerative diseases of the spine, including:
Herniated Discs
Infections of the Spine
Osteoporosis and Compression Fractures
Scoliosis

Spinal Cord Injury
Spinal Stenosis
Spinal Tumors
Spondylolisthesis
Litigation Support
- For the past 10 years, Dr. Eyster has done over 500 IMEs for civil cases, both defense and plaintiff. He has testified as neurological and spinal expert multiple times and served as an expert for peer review. Dr. Eyster's experience also includes numerous medical malpractice / professional negligence cases. He has been a neurosurgical expert for the California Board of Medicine as well as Florida Department of professional regulations.