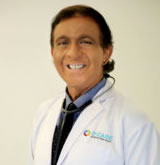 Ravi Durvasula, MD, Founder, is a physician, researcher, and leader who strives to improve the health of nations and individual patients. He started his journey in medicine at McGill University School of Medicine in Montreal, Canada.
After earning his medical degree, he went to Houston, Texas, to do specialty training in Internal Medicine at Baylor College of Medicine, where he also served as Chief Medical Resident. Next, Dr. Durvasula earned a prestigious appointment with the Yale University School of Medicine, completing sub-specialty training in Infectious Diseases before joining the faculty. During his training at Yale, Dr. Durvasula was associated with the Howard Hughes Medical Institute. At Yale, Dr. Durvasula developed internationally acclaimed research programs for controlling infectious diseases. With nearly $9 million in research funding and more than 150 published papers and conference presentations, the Durvasula Lab continues to play a pioneering role in global infectious diseases research and commercialization of new technologies.
A visionary leader, Dr. Durvasula has served in many senior administrative positions. As medical director at Yale, chief of medicine at the New Mexico VA Health Care System in Albuquerque, NM and his current position as Chairman of Medicine at Loyola University of Chicago Stritch School of Medicine, he directs very large and complex medical operations. He remains an active clinician in the field of infectious diseases and maintains a practice as an expert witness in hospital and community-acquired infectious diseases and internal medicine.
Areas of Expertise:
Infectious Diseases
Internal Medicine
Hospital Infections
Multi Drug Resistant Infections
Infection Control
Parasitic Infections
International Medicine

Infections in Critical Care
Device-associated Infections
Septic Shock
Antibiotic Use
Biomedical Research
Molecular Biology
Intellectual Property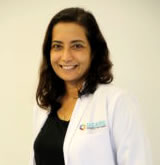 Suguna Pappu, MD, PhD, Founder, began her career at the Massachusetts Institute of Technology (MIT) in Boston, USA, before adding medicine to her expertise. She earned a PhD in Operations Research from MIT's Sloan School of Management. Dr. Pappu then studied Neural (Brain) Networking approaches and Advanced Image Analysis for medical decision-making at the Yale University School of Medicine Department of Radiology.
For her groundbreaking work with the Yale University Image Processing and Analysis Group, Dr. Pappu was awarded a National Research Service Award fellowship for medical image analysis. Inspired by her transformative work in health care, Dr. Pappu earned a medical degree and pursued residency training in General Surgery at Yale. She went on to complete a second residency in Neurosurgery at the University of New Mexico (UNM) School of Medicine in Albuquerque, NM. Today, Dr. Pappu is an academic neurosurgeon at the Loyola University Chicago Stritch School of Medicine and is involved in both research and patient care. Her research focuses on developing novel tools for assessment and management of Hydrocephalus and Traumatic Brain Injury. Many organizations have benefited from Dr. Pappu's training in business systems and medicine, earning her senior medical leadership roles. Dr. Pappu has served as an expert witness in a variety of cases, including intra-cranial neurosurgery, spine surgery and neuro-trauma.
Areas of Expertise:
Neurosurgery
Traumatic Brain Injury
Hydrocephalus

Neural (Brain) Networking
Advanced Image Analysis
Neck and Back Trauma