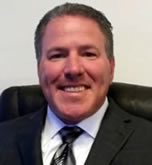 Douglas Aberg, RN BSN PHN CHPN
, has 23 consecutive years of experience in
Hospice and Palliative Care
, combining eight years in the field and 15 years in Hospice Management, Administration, Operations, and Consultation.
Mr. Aberg currently has the responsibility of assuring consistent compliance and survey readiness for multiple hospice programs concurrently. He is accountable for the planning, implementation, direction, and overall management of hospice programs within the guidelines of Title 22, Medicare, JCAHO regulations, and applicable laws.
Mr. Aberg is also directly responsible for the creation and implementation of an overall Quality Assurance and Performance Improvement program. He has directed and participated in the hiring, orientation, on-going training, retention and supervision of appropriate and qualified staff, assumed and carries out the organizations purposes in a manner consistent with the goals, objectives and established policies.
Consulting Services
- Mr. Aberg serves as a Consultant to Hospice and / or Palliative Care organizations who are newly starting and need assistance setting up the program, having financial issues (Pharmacy, DME, Medical Supplies, Overtime,) need support with Quality Assurance programs, need assistance ensuring state and/or federal compliance, help with marketing plans, review policies and procedures, and support in a variety of other areas.
Litigation Support Services
- Douglas Aberg is also an Expert Witness in Hospice and Palliative Care. In this role, he reviews cases for law firms, insurance companies, and state and federal agencies that have claims requiring such services. Mr. Aberg is available to assist both plaintiff and defense attorneys.
Areas of Expertise
:
Quality of Life
End of Life
Medications at End of Life
Hospice Nursing

Medicare Hospice Benefits
Assisted Suicide
The Rule of "Double Effect"
Terminally Ill Patients