24 St Leonard's House
St Leonard's Gate
Lancaster Lancashire LA1 1NN
GBR
phone: 0845-313-8391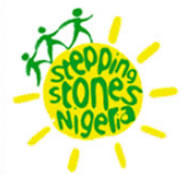 Gary Foxcroft has wide-ranging expertise working with Children Accused of Witchcraft. Mr. Foxcroft practices his specialty principally in Nigeria and the UK, but is available for consultation internationally. With degrees in Social, Cultural, Environmental and Developmental Studies from Derby and Lancaster Universities, he is uniquely qualified to detect the signs of Child Abuse linked to witchcraft accusations.

Mr. Foxcroft has in-depth knowledge of the belief system itself, the factors that lead to the belief, the signs of child abuse, and UK and Nigerian policies in particular that relate to witchcraft accusations. He founded Stepping Stones Nigeria after first coming across the Child Witch Phenomenon in the Niger Delta region of Nigeria in 2006. Stepping Stones Nigeria has helped rescue and rehabilitate over 500 children accused of witchcraft since that time.

Mr. Foxcroft has appeared on two UK documentaries, "Saving Africa's Witch Children" and "Return to Africa's Witch Children" both of which received critical acclaim winning BAFTA, EMMY and Amnesty International Film Awards. He continues to present papers at UNHCR and the UN Human Rights Council. Mr. Foxcroft also participates in various conferences and works closely with numerous news agencies around the world to raise awareness of the issue.