Quantum Associates, Inc (QAI)
provides
Process Improvement Services
for companies seeking to do more with less. Their approach draws on the disciplines of Lean, Six Sigma and the Theory of Constraints and other continuous improvement tools to help clients optimize their processes, so they minimize their costs and accelerate their cycle times enabling them to do more with less. .
Founded in 1999 by Willie L. Carter to assist small to mid-sized manufacturing and service companies improve their processes to become more competitive, QAI's network of consultants has over 200 years of combined continuous process improvement experience in various industries. Our consultants have worked on projects around the globe, including the U.S., Canada, Europe, Hong Kong, and mainland China.
The team at QAI has a strong understanding of continuous process improvement, a vast knowledge of many different process improvement methods with a keen attention to delivering breakthrough results and extraordinary value. It is their ability to assess the situation through data analysis providing comprehensive solutions specific to the client's business that leads to a successful process improvement project within budget from conception to completion.
QAI Services
:
Quantum Process Improvement
Lean Manufacturing Services
Lean Enterprise for Service Firms
Six Sigma Implementation
ISO 9000 Services

Lean Leadership Coaching / Mentoring
Training
Lean Office Simulations
Velocity Managing System (VMS)
Lean Office / Administrative implementation
Quantum Associates, Inc. Video Introduction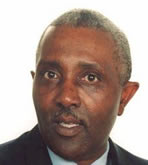 Willie L. Carter, MBA, CLS, CMQ, CISOLA
, is the President of Quantum Associates, Inc. Willie is a seasoned operations and quality expert with proven expertise in achieving breakthroughs in eliminating waste, process improvement, lean process improvement, lean sales process improvement, lean transformation, quality management and continuous improvement. He is a trained facilitator (Juran Institute) who excels at getting staff to buy-in and sustain continuous process improvement objectives; change agent and team builder with over 40 years of operations and continuous and lean process improvement leadership.
Willie is an effective relationship builder who has led, coached, and mentored teams in Europe, Asia, and North America to elevated levels of performance in achieving process improvement and lean enterprise goals.
Recently I was approached by a community college administrator about working with them to improve some of their processes. As I read her request one of the things I noticed was she wanted to know what other community colleges had I worked with to improve their processes. In my mind, it doesn't make a difference if you worked with other community colleges at all because process improvement doesn't differentiate as to industry or organizations.
---
Continuous process improvement ensures that your processes are capable of meeting or exceeding internal or external customer requirements and business performance objectives. Continuous process improvement consists of the rigorous application of the following activities:
---
Willie L. Carter
A hands-on step by step guide on how to improve the quality of products or services produced by administrative processes. The book focuses on administrative departments and what they must do to satisfy their internal customers.