Expert Witness Consulting Services, LLC (EWCS)
provides a range of services to law firms, litigation trustees and others engaged in expert witness and related activities. We provide up-front assessment of cases, drafting assistance in writing the economic core of complaints; other consulting expert work; and testifying expert witness reports and testimony.
As an affiliate of Gordian Group (one of the leading national restructuring investment banking firms), EWCS can tap Gordian's vast experience in litigation assignments, particularly relating to matters involving solvency, valuation, fairness and Board of Directors responsibilities. In addition, EWCS has built a nationwide cadre of other independent experts so that we can assist law firms and mediators in finding the right expert for each case.
The EWCS professionals have substantial experience in most industries, including but not limited to aerospace and defense; consumer goods; electronic technology; finance and insurance; food and beverages; heavy industry and manufacturing; life sciences; metals & mining; oil & gas and energy; real estate and hospitality; and retail and apparel. Their experts have done transactions within these segments, and use their "real world" experience in approaching projects.
Areas of Expertise
:
Financial Services
Economics
Restructuring
Bankruptcy
International Business (particularly in Asia)
Fiduciary Duties
Private Placements
Damages

Equity Compensation
Market Assessments
Business Valuations
Manufacturing
Pharmaceuticals
Technology
Intellectual Property / Patents
Other Intangible Assets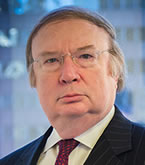 Henry F. Owsley, Co-founder at EWCS
, has extensive experience in a variety of
Financing, Restructuring, Advisory, and Merger Transactions
. He earned a Master of Science Degree from MIT's Sloan School of Management in 1979.
Mr. Owsley co-founded Goldman Sachs' Technology Group and founded and ran Goldman Sachs' Workout Group. He is the co-author of
Distressed Investment Banking: To the Abyss and Back
– 2nd Edition, (Beard Books, 2015),
Equity Holders Under Siege: Strategies and Tactics for Distressed Businesses
(Beard Books, 2014).
Mr. Owsley's selected significant engagements include American Airlines, Antioch, Ben & Jerry's Homemade, Cogent/3M, Heilig-Meyers, Integrated Electronic Services, LTV Steel, MiniScribe, Mississippi Chemical Corporation, Montreal, Maine & Atlantic Railroad, Morrison Knudsen, LTV, Ogden Corporation, Olympia & York, Osyka Petroleum, Phar-Mor, Solutia, Spansion, Stereotaxis, Summit Global Logistics, ThermaCELL, Tracor United Rentals and Zale/Gordon's Jewelers.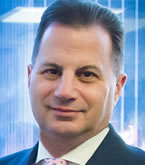 Peter S. Kaufman
, Partner at EWCS, joined Gordian Group in 1990 and is Gordian's President and Head of Restructuring and Distressed M&A. He has extensive experience in a variety of
Financing, Restructuring, Advisory, Merger Transactions, and Private Equity
advisory services. Mr. Kaufman earned a JD from the University of Virginia School of Law in 1978.
A Founding Co-Chair of American Bankruptcy Institute's ("ABI") Committee on Investment Banking, Corporate Finance and M&A, Mr. Kaufman is frequently asked to speak and comment on national television programs, including
CNBC
and
CNN
, on matters relating to insolvency and corporate reorganization, and on national panels such as National Conference of Bankruptcy Judges; Turnaround and Management conferences; ABI conferences, on topics such as financial restructurings, complex or distressed M&A, valuation issues and fiduciary obligations of directors in insolvent situations.
Mr. Kaufman is consistently ranked as one of the ten leading investment bankers involved in bankruptcies and financial restructurings by The Deal and has been ranked #1. In November 2015, Mr. Kaufman was inducted into the M&A Advisor Hall of Fame at the 14th Annual M&A Advisor Awards Gala in New York City.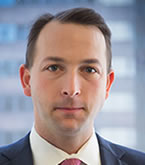 David L. Herman
, Partner at Gordian Group, joined the firm in 2000, has been recognized as one of the top 10 leading
Investment Bankers in Financial Restructurings
by The Deal.
Mr. Herman has led many advisory and restructuring engagements as well as numerous litigation support and expert witness assignments. Key engagements have included Enron, Integrated Electrical Services, Laclede Steel, LTV Steel, Mississippi Chemical Corporation, Parmalat, RAB Food Group, Solutia, Spansion, Summit Global Logistics, United Rentals, and WestPoint International.
Henry F. Owsley, et al
This classic book is an authoritative source about the restructuring of troubled companies. It provides an insider's view on the methods and complexities of this highly specialized area of investment banking. Owsley and Kaufman are widely acknowledged leaders in this field and are the senior partners at Gordian Group, a top-tier boutique investment banking firm headquartered in New York. Gordian Group advises mid-sized companies in financial distress. They provide unconflicted advice to boards of directors interested in recoveries of shareholders.
Henry F. Owsley, et al
A must-read for all constituencies of distressed companies -- owners, creditors, buyers and professionals. Owsley and Kaufman apply principles of asymmetric warfare to the "zero sum" game of restructurings. With a sophisticated approach and tongue-in-cheek humor, Equity Holders Under Siege gives readers an unvarnished behind-the-scenes look into the real world rough and tumble of negotiating on behalf of "under water" owners.