Founded in 1989 by W. D. "Buzz" Willis III,
WCCI
provides full-service
Construction Cost Management and Consulting
. With over 4000 projects in their portfolio, they offer their clients a depth of experience that is unparalleled in the industry. In 2009, Willis Construction Consulting, Inc. merged with McGlamery Professional Construction Services. The merger created a comprehensive 16-Division firm with immersive capabilities. Known today as WCCI, they continue to operate with the same mission and integrity that founded this company – providing their clients with accurate, honest, and detailed cost consulting.
WCCI provides clear and comprehensive estimates allowing their clients to have assurance in their construction budget. Their multidisciplinary capabilities, which span civil, architectural, structural, mechanical, electrical, and plumbing disciplines, allow WCCI to provide accurate cost data on all aspects of a project. Their cost management process gives customers the ability to financially plan, schedule, bid, and buy-out their construction project in the most cost-effective manner.
Legal Services
- The experts at WCCI base their opinions on facts, which are supported by extensive research and cost data. They are sought out as construction experts for their testimony in industry specific legal disputes regarding cost. Construction practices and procedures are an integral part of their knowledge and, as such, they are second to none as estimators and expert witnesses. WCCI's experts will provide detailed estimates that clients can count on to assist through mediation, arbitration, depositions, and trials.
Litigation Support Services
:
Construction Cost Claims Estimating & Analysis
Change Order Claims Estimating & Analysis
General Conditions Cost Estimating & Analysis
Cost to Complete & Delay Estimating & Analysis
Expert Testimony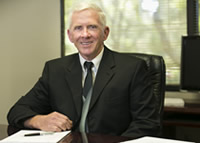 Bruce McGlamery, E.C.
, is the Owner of WCCI, purchasing Willis Construction Consulting, Inc. in 2009 and merging the company with his own, McGlamery Professional Services.
Mr. McGlamery has over 46 years' experience in the construction industry, including 20 years in the field ranging from an Apprentice Electrician to Senior Project Manager, and 20+ years overseeing construction companies with over 150 employees and up to $80 million in annual sales. In addition to owning the company, Mr. McGlamery holds a current Florida Unlimited Electrical Contractor's license and serves as a
Senior Electrical Estimator
. He has extensive legal experience, deemed an electrical construction expert at both State and Federal levels and served as an expert witness on several large cases. Mr. McGlamery's professional experience spans across all sectors of the construction industry and across the globe.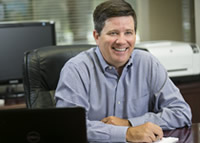 Brad Tubbs
has served as President of WCCI since 2015. In his role as President and
Senior Mechanical, Electrical, and Plumbing (MEP) Estimator
, he provides overall company leadership with a vision toward the future.
Mr. Tubbs also leads WCCI's MEP estimating team, handling their most complex and unique projects. His personal strength lies in conceptual estimating of complex mechanical, electrical, and plumbing systems. He focuses on the cost effectiveness of the MEP systems design, looking for value-added options through the preconstruction phase. Over the past 3 decades, Mr. Tubbs has established his subject matter expertise, with significant contributions in the entertainment, hospitality, sporting facilities, and healthcare industries. His project expertise spans projects across the globe.
View WCCI's Consulting Profile
.