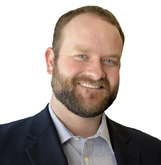 Daniel J. Knight, Esq., MS
, specializes in
Construction Law Consulting
and serves as a knowledgeable
Construction Defect Expert Witness
.
Background
- A third generation California contractor, he founded Dan Knight Construction & Plumbing in 2006 which has been operating as a General Engineering, General Building, and Plumbing construction company. In 2010, Mr. Knight returned to school, earning a BS and MS in Accounting and is currently working on passing the four sections of the CPA examination. While studying for the CPA exam, he decided to attend Law School. Running Dan Knight Construction & Plumbing through college and Law School, Mr. Knight graduated from the Santa Barbara Colleges of Law with a Juris Doctorate and dual certificates of concentration in Business Law and Family Law. While waiting on Bar Exam results, he also studied for and passed the California Real Estate Brokers' Exam.
Mr. Knight is currently practicing construction law and serving as an expert witness in the construction industry. Most recently, he was hired to lecture at Cal Poly, San Luis Obispo Polytechnic University in the Construction Management Department teaching: Construction Law, Construction Accounting, Introduction to Construction Management, and Building Engineering Systems, MEP. In addition, he is a Part-time Lecturer at Cuesta Community College in San Luis Obispo, teaching Construction Business Management and Managerial and Financial Accounting.
Litigation Support
- Daniel J. Knight has been regularly retained as an expert in construction-related matters for the Sate of California, Contractors State Licensed Board, to work on testing and industry expert opinions on behalf of the State. He was also appointed by the San Luis Obispo City Council to the Planning Commission and has severed as a planning commissioner as well as an appointment to the Administrative Review Board for the City.
Mr. Knight's experience with actual hands-on building coupled with academic training and extensive experience in the residential and light commercial building industry allows generation of realistic easy to understand reports and narratives. He offers opinions on constructability and feasibility of repairs in residential and commercial construction. His services include reports on defects, de-constructive investigations to discover root causes, depositions, and trial testimony as needed. In addition, Mr. Knight offers standard or care opinions for "A" General Engineering Contractors, "B" General Building Contractors, and "C-36" Plumbing Contractors.
Areas of Expertise
:
Construction Defects
Project Management
Private, Public, and Government Construction
General Engineering Contractor Standard of Care
General Building Contractor Standard of Care
Plumbing Contractor Standard of Care
SB 800 Reasonability and Feasibility Opinions

Foundations
Retention Walls
Site Drainage
Vertical Construction Opinions
Underground Construction Opinions
Habitable and Constructive Eviction Opinions
Fit and Finish Warranty Claims
View Daniel J. Knight's Consulting Profile
.