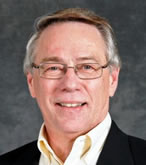 R. John Miner, PE
, is an accomplished executive manager, engineer, educator and consultant with over 40 years of experience in the
Utility Industry
. He is Owner and President of Collaborative Learning, Inc. established in 1995, also doing business as Collaboration Unlimited and located in Austin and San Antonio, Texas. In this capacity, Mr. Miner provides a wide range of management and technical consulting, litigation support, and educational services. His clients include both public and private sector electric utilities, utility and technical associations, educational institutions, and law firms.
Litigation Support
- Mr. Miner provides expert litigation support on matters involving contractual disputes, electrical accidents, and compliance with both the National Electrical Safety Code (NESC - ANSI Standard C-2) and OSHA regulations applicable to electric utility distribution systems. He routinely presents seminars and short courses throughout the U.S on electrical distribution system design, construction, operation, and maintenance as well as electrical safety and the NESC.
Areas of Expertise
:
Electricity and Safety
Electric Utility
Utility Management
National Electrical Safety Code (NESC)
OSHA Issues
Electrical Accident Investigation
Electric Utility Contracts

Power Plants
Power Lines
Electrical Distribution
Substations
Electrical Safety
High Voltage Accidents
Lineman Accidents
View R. John Miner's Consulting Profile
.