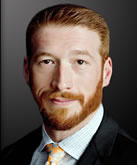 Seth P. Womack, MD, FAAEM
, is Board Certified in
Emergency Medicine
by the American Board of Emergency Medicine. A fellow of the American Academy of Emergency Medicine, Dr. Womack is recognized for his expertise in pediatric, trauma, neurological, and cardiac resuscitation. Dr. Womack is also ATLS (Advanced Trauma Life Support) certified and has completed the Difficult Airway Course: Emergency ™. He is currently licensed to practice in Louisiana, Texas, and Wisconsin.
With an undergraduate Degree, Magna Cum Laude, in
Biomedical Engineering
, Dr. Womack is an experienced flight physician, skilled in the utilization of video laryngoscopy for emergency airway management and bedside ultrasound procedures. He has treated over 25,000 patients over the course of his medical career.
Litigation Support
- Dr. Womack is highly experienced and able to serve as an Emergency Medicine expert witness. His case review services are available to counsel representing both Plaintiff and Defense. Dr. Womack works on cases involving an alleged breach of the standard of care committed by an emergency room physician. The issues he may be called upon to address include standard of care, breach, and causation.
Areas of Expertise
:
Heart Attacks
Myocardial Infarction
Strokes
Pulmonary Embolism
Airway Management
Appendicitis
Ectopic Pregnancy

Pneumonia
Aneurysm Trauma
Testicular Torsion
Mental Health / Suicide
Sepsis
Airway Management
Central Line Placement
CASE: 43-year-old male presents to the ER with chief complaint of vomiting blood and epigastric (upper stomach) pain. Approximately 1 hour prior to presenting to the ER, he finished dinner with his family of 5; became nauseated and sweaty; and vomited his meal mixed with a large amount of dark red blood. His wife states that it seemed "like a gallon!" Pertinent past history included weekly ibuprofen use for chronic knee pain and alcohol use consisting of beer only on the weekends when he is not working.
---