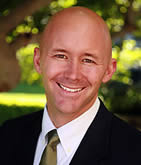 Get a professional and unbiased review by
Dr. Eric Woodroof, PhD
,, who has served as an expert witness, and has a track record of helping his clients succeed and/or avoid unnecessary expenses related to Energy Savings Performance Contracts (ESPCs). He has experience working on both sides of contracts between energy users and Energy Service Companies (ESCOs). Dr. Woodroof is an unbiased ESPC expert who can be reached at 888-563-7221 x101.
Relevant Experience in Performance Contracting:
Energy Managers Hall of Fame
Chairman- Energy Management Professional Council
Chairman- Performance Contracting & Financing Certification Board
Past President- Association of Energy Engineers (19,000 Members)
Editorial Board for 2 Industry Publications
Published Author on this topic
Trained over 10,000 professionals
Experience with multi-million dollar EPSCs
Expert witness with 20+ years experience
Dr. Woodroof has written books as well as industry standards on energy contracts. He has been chosen several times to represent the industry and has worked with leaders such as Bill Clinton, Arnold Schwarzenegger and others (in front of thousands of his peers).

View Profitable Green Solutions, LLC's Consulting Profile
.
When selecting projects under a limited budget, a firm should implement the project that will return the most value. Ultimately, firm value is measured by stock price, which can be impacted when the firm makes a major announcement. This paper shows that announcements of energy management projects correlate with a 21.33% increase in stock price within 150 days of the announcement. This increase is in addition to the risk-adjusted return the firm would normally experience . For example, during a "bull market" a firm's expected return was 10%. After the announcement, the return would increase by 21.33%, for a net return of 31.33%. These results suggest that investors react positively to energy management projects. This outcome demonstrates one more strategic incentive for firms to implement energy management projects.
---
As a new US government administration comes into control, many people have asked me if I am optimistic about energy efficiency projects... the answer is YES. No matter how you analyze it, energy efficiency is a great investment... dare I say "Huge". Energy efficiency projects have high returns on investment and extremely low risk. The only thing they don't have is a "compelling event" forcing them to get done. In contrast, a repairing a roof leak has a sense of urgency because of potential damage from inaction.
---
About five years ago, I wrote about project developer who specializes in energy tax deductions and rebates. We call him "Dr. EPAct" because he knows how to navigate and attain substantial tax deductions and rebates, which pay for most (if not all) of a project's cost. His highly tangible skills in accounting are typically "outside" of an energy manager's core strengths, but definitely worth knowing. This month, Dr. EPAct (Bill Bissmeyer) is contributing again in this article! He will help explain the Federal Tax Extenders Act, which was signed on December 18, 2015 into law. More importantly, Bill presents a case study showing the economics and tax advantages that you have available to you. Frankly- you cannot afford to skip this article because it may be the key you need to get your project funded.
---
Previous research indicates there are additional (often unreported) benefits from saving energy.1,2 This paper identifies these "additional benefits" and describes how to calculate their value.3,4 In addition, we found a high percentage of facility managers experienced some of these benefits. For example, in a recent survey, 92% of facility managers experienced reduced maintenance material costs as a result of energy conservation (primarily because lights, filters and other equipment lasted longer when operated less hours per year).
---
You think you're about to be a hero by entering into an Energy Savings Agreement, (which is supposed to fund improvement projects based on savings). Your long-time law firm reviewed the contracts, and your engineers have signed off. Everything seems positive. So what can go wrong? Actually, quite a bit... and your knowledge can be the difference between having a glowing success or abject failure that could cost you a job, reputation or worse.
---
Eric A. Woodroof
The landscape for implementing energy efficient projects is rapidly changing and the need for energy project financing has never been greater. This book provides the key success factors for structuring a finance energy project and getting it approved by top management. Part I covers the need for financing as well as the basic concepts. Part II covers some practical applications of financing such as performance contracts, power purchase agreements, and other items like PACE financing. Part III contains articles that have helped many engineers get more projects implemented as they include information that can be used to present projects and get them approved.
---
Eric A. Woodroof
Meeting a need in the marketplace for information on how to operate a sustainable facility and reduce carbon emissions, the Green Facilities Handbook clearly explains why green business is good business and delineates practical strategies to green your operations in energy and management. The book explores issues in the greening of a facility, including janitorial considerations, fuel choices for fleets, and recycling. Additional information is provided on carbon reduction terminology, monitoring and reporting, and carbon trading as well as offset strategies. Special bonus chapters include valuable information on financing and procedures for "green" marketing.
---
Eric A. Woodroof
Eric A. Woodroof, Ph.D., is completely committed to helping businesses and organizations "go green", while improving profits. For more than 20 years, he has helped over 400 organizations and governments improve profits with energy-environmental solutions, generating over $100 million in savings.
---