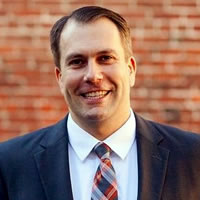 Brandon W. Erickson, PE, SE
, principal of Erickson Structural Consulting Engineers, PC, has over 19 years of experience in
Structural Engineering
. Mr. Erickson received his B.S. in Civil Engineering from Brigham Young University and his M.S. in Structural Engineering from Stanford University. Mr. Erickson is licensed in Washington, Oregon, Hawaii, California, Idaho, Utah, Alaska, Montana, Arizona and Nevada. Mr. Erickson's main office is located in the Portland, Oregon metro area. Mr. Erickson also maintains a satellite office in Kihei, Hawaii.
Litigation Support
- Mr. Erickson provides litigation support services relevant to the structural design, construction, performance, failure, and remediation of buildings and similar structures. He is familiar with a variety of structural construction materials, including steel, concrete, wood, and masonry. His practice includes building structures and their foundations, remediation repair designs, construction means and methods, and seismic evaluations and upgrades.
Retained as an expert for both Plaintiff and Defense, Mr. Erickson's services include comprehensive expert investigations, research, and forensic testing and analysis. His findings are summarized in well-documented, clear, and defendable reports. Mr. Erickson assists with mediation or arbitration, and provides expert testimony at deposition, mediation, or in court.
Forensic Investigation Services
:
Perform Proximate Cause Investigations
Assess Construction Defects
Assess Design Errors
Assess Materials Defects
Develop Testing and Monitoring Systems
Review Design and Construction Documents
Determine Extent of Damage
Prepare Schematic Remediation Designs Suitable for Scoping and Pricing
Prepare Final Remediation Designs Suitable for Permitting, Bidding, and Construction
Provide Assistance During the Remediation Phase
View Brandon Erickson's Consulting Profile
.