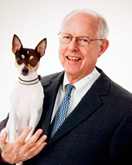 C. Kendall Clarke, MS, PhD, PE
, has 40 over years of experience as a degreed and registered professional engineer in the field of
Metallurgy and Material Science
. He offers expertise specifically in the areas of metallurgy, fracture mechanics, corrosion, and welding.
Dr. Clarke has expertise estimating failure stresses from fractures to produce an engineering root cause failure analysis. Examples include a cruise ship breakaway, exhaust stack cracking, aircraft fuselage fatigue, and pressure vessel explosions.
Dr. Clarke has industrial experience in ship building, chemical plants, paper mills, and manufacturing. He is published in the Journal of
Failure Analysis and Prevention
, among others. He is an active member in the Alabama and National Societies for Professional Engineers, the National Association Corrosion Engineers, and American Society for Testing and Materials.
Litigation Support
- Retained over 400 times, Dr. Clarke is a testifying expert with experience in writing thorough reports and defending them in deposition and trial. He is qualified to testify in state and federal courts. Dr. Clarke's goal is to provide solid engineering testimony in deposition thus to help in case settlement. He works with attorneys to educate them on the technical issues and to help produce mediation and trial presentations of complex issues on a layman's level for the jury.
General Areas of Litigation Case Experience (multiple cases)
:
Accident Investigation & Failure Analysis
Axle Failures / Fractures
Corrosion
Fasteners (Rivets, Bolts, Blind Fasteners)
Fracture Mechanics
Industrial Accident Investigation & Reconstruction
Metallurgical Engineering
Metals – Strength & Fatigue
Product Liability

Stress Fractures
Welding / Spot Weld Failures
Wheel Failure
Pressure Vessel Failure Reconstructions
Truck Under Ride Bar Failures
Tree Stands for Hunting
Heat Exchanger Failures
Maritime Components
Equipment Fires
View Dr. Clarke's Consulting Profile
.