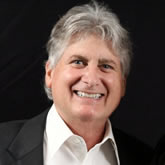 Philip Simmons
has 30 years of experience managing major
Real Estate Developments
. Having served as Division President of the nation's largest private residential development company, he has unique executive, development, legal, and brokerage skills.
Mr. Simmons is a land use attorney and licensed California real estate broker. He has provided complex development project and organization management services to some of the nation's largest public and private development companies and public agencies, as well as individual land owners and businesses with real estate interests.
Litigation Support
- Mr. Simmons offers expert witness and non-testimony expert consultation on behalf of legal counsel or real estate developer / investor in matters involving front end due diligence, acquisition, contracting and entitlements relating to major real estate development issues. His services are available to attorneys representing both Plaintiff and Defense. With superb presentation, testimony, and communication skills, Mr. Simmons offers creative solutions to difficult litigation challenges. Consulting and/or expert witness services.
Areas of Expertise
:
Land Use
Acquisition
Entitlement
Development
Contracts
Syndications
Finance

Disposition
Project Management
Negotiations
Strategic Planning
Business Planning
Consultant Selection
Public Hearing
View Philip Simmons' Consulting Profile
.
Selecting any expert witness requires an attorney to understand the issues at bar, as well as the opinions of experts that will be required to provide clarity to the finder(s) of fact. Some areas of practice, such as land use and real property litigation, often create added dimensions of complexity in evaluating and planning for necessary testimony. Obviously, litigation varies widely from case to case, and the attorney's challenge in putting together expert testimony to clearly define the facts and relevant conclusions of the case cover a tremendous range of issues. Considerations that go into properly evaluating the need for expert testimony, and subsequently selecting and managing the experts, can be one of the most critical aspects of case and trial preparation.
---