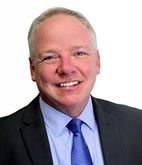 Mark E. Briggs
is a Certified Safety Professional (CSP) with over thirty years of success as a risk management and safety professional. Mr. Briggs has served in the commercial insurance industry, as the Risk Manager and Chief Risk Officer for two Level 1 Research Universities, and is a co-founder of Safety Management Resources Corporation (SMRC). SMRC has provided continuing support to clients in the construction, manufacturing, education, and service industries for over twenty years.
Mr. Briggs works successfully with organizations to develop and implement comprehensive safety and risk management initiatives designed to ensure conformance with industry best practices, relevant consensus standards, and governmental regulations. These efforts integrate corporate values into the organizational culture at all levels, increasing operational effectiveness, eliminating employee injuries and property losses, and maximizing the protection of corporate assets and the reputation of the enterprise.
Mr. Briggs serves as an adjunct faculty member in Illinois State University's safety degree program, while also acting as the chair of the department's advisory board. He is engaged with numerous national panels, boards, and task forces sponsored by the U.S. Department of Homeland Security, the Federal Bureau of Investigations, the Department of Justice, the Department of Education, and others. He has also supported the U.S. Olympic Committee in a variety of functions directly related to safety and risk management.
Litigation Support
- Mark Briggs provides expert witness and litigation support services for both plaintiff and defense matters, drawing on his extensive professional experience, formal education, and continuing studies. He brings to each case his first-hand knowledge of industry customs and practices, a deep understanding of relevant consensus standards, and significant experience in the interpretation and application of government regulations. Mark's background includes case review, investigation, development of detailed reports, and experience providing testimony in Circuit, State, and Federal Courts throughout the country.
Areas of Expertise
:
Risk Assessments and Safety Audits
Construction Safety and Regulatory Compliance
Industrial Safety and Regulatory Compliance
Accident and Incident Investigation
Confined Space Entry Operations
Fall Protection Systems and Solutions
Ladder and Scaffold Safety
Cranes, Hoists, and Rigging Safety
Excavation and Trenching Operations
Machinery and Equipment Safety
Occupational Health & Safety / OSHA Compliance
Recreational Facilities & Activities Safety
Premises Liability
K-12 and Higher Education Operations, Management & Facility Safety
Slip, Trip & Fall Prevention
Enterprise Risk Management
Business Continuity and Emergency Management
Worker's Compensation Insurance
View Mark E. Briggs' Consulting Profile
.