Dr. Robert H. Schram
Executive Director/CEO
4950 York Rd Buckingham Green One
PO Box 231
Holicong PA 18928-0231
ALL STATES USA
phone: 215-794-0800 x304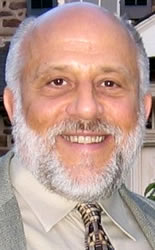 Dr. Robert H. Schram has over forty years experience as the Executive Director/CEO of a large community non-profit organization (BARC Developmental Services) supporting children and adults with Intellectual Disabilities, Mental Illness, and Autism from birth through retirement since 1977. Dr. Schram's selected accomplishments include: A Doctorate in Public Administration and the appointment to Fellow in the American Association for Intellectual Disabilities and Autism for meritorious service. Decades of experience: policies, procedures, protocols, vocational issues, administration and management issues, employee issues, workplace safety, discrimination, wrongful death. Dr. Schram has successfully defended fourteen law suits and has provided expert testimony/assessments in a number of others. He has worked for both plaintiff and defense in legal matters and has consulted with both profit and non-profit companies. Author of the book "Company Management Policies, Procedures, Practices".



Areas of Expertise: Discrimination; Abuse; Wrongful Death; Molestation-Sexual; Harassment; Exploitation; Workplace Policies and Procedures; Company Policies and Procedures; Workplace Safety; Workers' Compensation; Vocational Training; Vocational Rehabilitation; Profit and Nonprofit Management; Guardianship; Drugs and Alcohol issues; Employment Handbooks; Employment Conduct; Workplace Issues; Wrongful discharge.
Robert H. Schram, DPA
Company Management…Policies, Procedures, Practices is written as a guide for both entrepreneurs initiating their own business and top managers of more established companies. It covers all the critically important aspects of governance and supervision necessary for success including: meeting management techniques; fiduciary and financial responsibilities; strategic planning; legal and risk management; initiating and embracing health and safety committees; developing and utilizing an effective human resources department; creating and implementing a position rating manual; fostering public relations; crafting updating, and employing employee handbooks.