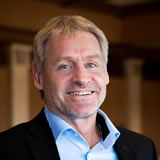 Do any of these sound familiar?
The subsurface investigation that never seems to end.
The groundwater remediation effort that, ten years after beginning, is showing no real reduction in contaminant concentration.
Despite tens-of-thousands of dollars spent on investigation and analysis, there is still a lack of clarity and certainty as to who is liable.
All of these have one potential common thread – the "root" may very well be found in a lack of attention on the fundamentals of site investigations. This is what we often see when we are asked to peer review those projects that tend to frustrate and linger.
Why does this continue to happen even in today's world of technological advances? Perhaps it can be attributed to inexperienced people, time or budget crunches, or because some consultants want to jump through the basics too quickly so they can use an advanced tool to solve the problem.
Whatever the reason, these "money pit" sites can leave EHS managers, lawyers, insurance companies, and owners exasperated.
Are any of these 29 errors the reason that your project is stalled?
29 Potentially Costly Soil and Groundwater Investigation Mistakes
Source and Background Issues:
Faulty Phase I investigations – e.g., other source(s) of contamination missed or contaminated soil removed in the past but not documented.


Not recognizing background conditions.


Failure to identify/test for all potential sources of impacts – e.g., older tanks were not investigated; gas stations where a dry cleaner was formerly on the site, but solvents were ignored.


Misapplication of risk-based standards.
Basic Hydrogeology Issues:
Incorrect determination of hydraulic conductivity.


Incorrect determination of groundwater-flow rate.


Incorrect determination of groundwater-flow direction.


Incorrect location of soil borings and monitoring wells.


Incorrect test methods (fraction organic carbon, for example).


Wells improperly installed/screened.
More Advanced Understanding of Hydrogeology Issues:
Incorrect interpretation of geological and hydrogeological data.


Failure to identify multiple aquifers.


Failure to determine whether geological, hydrogeological, chemical, and other data as a group make sense.


Failure to understand the interactions between groundwater and surface water.


Failure to consider the influence of sewers and other infrastructures.
Surveying Issues:
Incorrect measurement of distances.


Horizontal survey errors (wells not in locations presented on maps).


Vertical survey errors (reporting ground level instead of top-of-casing elevations; other gross survey errors).
Investigation Design Issues:
Insufficient vertical delineation of impacted soil and/or groundwater.


Inadequate horizontal delineation of impacts.


Failure to recognize the need to double case wells.
Chemical Behavior Issues:
Chemical transport rates faster than groundwater-flow rate.


Failure to understand that retardation of chemicals is site and chemical specific.


Thinking dissolved TCE in groundwater sinks (it is not separate-phase TCE).
Modeling Issues:
Contouring gone wild." This can occur when using programs like Surfer without considering geology and hydrogeology.


Inappropriate model code selection for site conditions and/or objective.


Inappropriate parameter assumptions in models.


Inappropriate boundary conditions in models.


Biased modeling. This is a model that purposefully contains unrealistic input that forces a desired outcome.
All of the above can lead to proposed, unnecessary remediation and wrong allocation of liability for contamination.
Download a pdf version of the 29 Potentially Costly Soil and Groundwater Investigation Mistakes and learn about our peer-review program.
---
Dragun Corporation is an industry leader in Environmental Regulatory Issues and Consulting for clients across North America and internationally. From manufacturing and real estate to chemical companies and livestock agriculture and municipalities. At Dragun, science, engineering, and decades of expertise converge through in-depth critical analysis, conceptualise approaches, and technical application. The result is an environmental site assessment, remediation, compliance assessment, or expert services support that helps clients in diverse industries.

©Copyright - All Rights Reserved
DO NOT REPRODUCE WITHOUT WRITTEN PERMISSION BY AUTHOR.