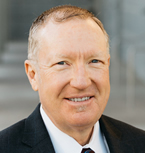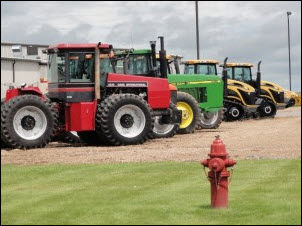 As pointed out in the previous Leased Equipment post, today's equipment lessor must be more knowledgeable than ever before about the value of leased equipment: Many leasing decisions, from the initial transaction pricing through the ultimate disposition of the equipment, are based on the value of the underlying asset. In addition, it's critical to have an accurate projection of residual values.
For all of these reasons, equipment lessors need a qualified equipment appraiser to guide them through the maze of asset valuation. The question for equipment lessors, then, is how to select an appraiser, what to look for in the equipment appraisal contract, and what to expect in a leased equipment appraisal report. Thanks again to Bob Podwalny for the generous contribution of his knowledge and experience in this area.
How to Select an Appraiser
The selection of an appraiser is as important as the appraisal report itself. There are many practicing appraisers with a diversity of backgrounds and expertise. Be careful to select an appraiser who has the appropriate background to conduct an accurate appraisal and one who has the necessary knowledge of the market dynamics.
The following are some basic questions that should be asked of an appraiser:
Are you familiar with the leasing industry?
Are you a member of any professional appraisal association? If so, what is your designation and is it current?
How many years of appraisal experience do you have?
Will you furnish references?
Are you knowledgeable about this equipment type?
What appraisal methodology do you generally employ?
What type of report do you provide and do you include photographs of the equipment?
What is your fee structure?
Are you also a buyer or seller of this type of equipment?
Can you provide an unbiased opinion of value?
What, if any, relationship do you have with the lessee?
Appraisal Checklist
Once an equipment lessor has found a qualified appraiser who is familiar with the leasing industry and with the particular kind of equipment concerned, you'd think the hard part would be over. Fact is, there's still reason for the lessor to stay on his or her toes. Next up is the written materials the equipment appraiser will provide; both the initial contract and the final report should be reviewed thoroughly by the equipment lessor.
Appraisal Contract
When an equipment lessor receives an engagement letter, proposal or contract from an independent equipment appraiser , it's prudent to review the entire document, which should include the following topics:
Purpose of Appraisal
Definition of Value from Lease or a Mutually Agreed-upon Definition
Use and Maintenance Terms of the Lease Contract
Equipment Description and Location
Scheduling Contact at Lessee Site(s)
Completion Date
Fee for Services
Confidentiality Agreement
Lessor's Limitation of Liability Statement
Appraisal Report
If your equipment appraiser doesn't offer to send a draft report for your review, be sure to request one. It's often easier to catch misunderstandings or confusion at a draft stage than after the final report has been submitted. Read the report carefully to ensure that everything is as intended and that the report, especially the the definition of value, is clear and comprehensive. A well-written appraisal report should include the following information:
Statement of Purpose
Appraisal Date (as of)
Definitions of Value
Limiting Conditions
Methodology
Equipment Description
Equipment Condition Report
Photographs
Specific Market Considerations
Statement of Appraiser Disinterest
Appraiser's Qualifications and Professional Affiliations
Appraiser's Signature
While these checklists are offered specially for the appraisals of leased equipment, it's worth noting that anyone looking for an equipment appraisal or reviewing equipment appraisal reports for any situation would benefit from this information. Accurate, substantiated valuations of equipment are needed for many business and personal situations. You want to be sure to have the right appraiser and the appropriate report for your needs.
---
Jack Young, ASA, CPA is an Accredited Senior Appraiser (ASA) of the American Society of Appraisers specializing in Machinery and Equipment Appraisals and a Certified Public Accountant (CPA). Mr. Young has also been awarded a Master Personal Property Appraiser (MPPA) designation from the National Auctioneers Association. He has thousands of hours experience as an Equipment Appraiser and is an active member of the Northern California Chapter of the ASA, where he serves as Chapter President.

©Copyright - All Rights Reserved
DO NOT REPRODUCE WITHOUT WRITTEN PERMISSION BY AUTHOR.