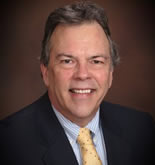 Sound familiar?
Two years ago, you finally closed the big merger deal you spent what seems like years working on. Perhaps, your business is tied to commercial real estate development, construction, or building materials. Just when you were ready to start that big ramp up, the bottom fell out.
Once a very enthusiastic partner in the deal, now your friendly community banker has asked you to find a new banking relationship. You don't know how this can be accomplished and quite frankly, neither do they, most likely.
Do you just toss them the keys?
These are extremely emotional, even gut wrenching times. Assuming they leveraged their business acquisition with secured debt, both borrower and lender face a dilemna and need help themselves in sorting through their recovery options.
Patience and trust has all but disappeared. The objective, unbiased persective of an independent turnaround professional can help both lender and borrower alike, to sort through the potential options where none of them are all that attractive.
There are factors in today's economic downturn that are making these choices even more difficult than in previous recessions:
The rather sudden and unexpected collapse in the secured lending markets of a year ago.
Local and regional community banks lend more heavily to commercial and residential real estate developers, contractors, and other borrowers heavily tied to real estate and development. Very little if any new loan paper is being booked to this sector.
Debtor in possession financing availability to borrowers who might otherwise consider a Chapter 11 reorganization is quite scarce and expensive at the moment, with interest rates approaching 15- 20% in many, if not most cases.
Values for underlying collateral are largely influenced by prices being paid by hedge funds who invest in large bundles of distressed debt.
TARP funding has encouraged an aggressive effort by some banks to quickly unload troubled loans, contributing to a glut of distressed debt and underlying collateral.
A summary of 2009 FDIC year to date loan sales through early August is below.
Although this is data only for institutions taken over by the FDIC, these numbers are incredible when considering the average sale to loan value for the eight-year period preceeding September 2008 was 72%, on 4446 loan sales. Through early August, they had sold 5556 loans in this year alone for an average value of just 51%.
Much of this downward pressure is related to real estate.
How might
---
Tony Wayne, CPA, CFF, CVA, CIRA, is a Certified Public Accountant with over 25 years of private industry senior operations experience. After a diverse career spanning 15 years in Big 8 public accounting/consulting and private industry, Mr. Wayne founded IronHorse in 1998 with an emphasis on complex turnarounds and restructuring consulting, crisis management, advisory services, CFO services, and litigation support. IronHorse is an ideal solutions resource for the closely held, family owned middle, or small-market industrial firms in transition serving a six-state region including Nebraska, Iowa, Kansas, Missouri, Oklahoma and Arkansas.

©Copyright - All Rights Reserved
DO NOT REPRODUCE WITHOUT WRITTEN PERMISSION BY AUTHOR.