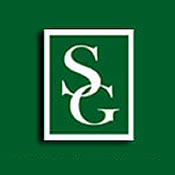 1. Proper Classification of Past Relevant Work (PRW)
A. Define PRW according to Recency and Duration
B. Job Titles, including DOT codes, according to the U.S Dep't. of Labor (Source document)
C. Skill (SVP) and Exertional Level (Posture and Lift/Carry)
2. Proper Classification of Past Education (Academic Level) and Training (Licenses, Certifications) with vocational capabilities
3. Document Functional Capacity Evaluation (FCE) per medical reports
A. Physical, Psychological and/or Mental Limitations, specifically cited and referenced to vocational capabilities
4. Conduct Transferability of Skills Analysis (TSA)
A. List Jobs by Work Field
5. Identify jobs, including PRW, the person can perform
A. List by DOT #
6. Identify how many of these jobs exist in the geographical area according to the local LMI, and what are the expected growth (decline) and occupational outlook (Ohio Bureau of Employment Services).
7. Identify what these jobs pay. Provide a pay range for the individual according to the level of experience and education.
8. If important, compare the earnings capacity of the individual to similar persons with the same age, education, gender, and ethnicity (U.S. Census Bureau).
---
Dianne Simmons-Grab, MA, CCM, CDMS, CLCP, is Life Care Planning and Vocational Rehabilitation specialist with over 30 years of experience. She is a Certified Case Manager, Certified Disability Manager, and a Certified Life Care Planner.

©Copyright - All Rights Reserved
DO NOT REPRODUCE WITHOUT WRITTEN PERMISSION BY AUTHOR.