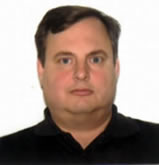 There are more people separated from the workforce now than there has ever been in the United States. Many of these individuals are not in the workforce by choice, although they will give you a list of issues and reasons why they are not working. As the need for information supporting requests for Alimony and Child Support increases, so does the need for assessment of earning capacity and vocational potential. Determining a spouse's earning ability can pose a difficult and complex dilemma. A spouse may be out of work by mutual agreement, e.g., health reasons or raising children, or may be unemployed involuntarily, e.g., job change or downsizing. A spouse may be purposely out of work or underemployed, or hiding income and this is when imputed income is needed. When issues arise regarding support of the spouse or children, determining the earning capacity for which either spouse should be responsible becomes a critical issue.
The Vocational Expert (VE) may provide professional evaluations, testimony and opinions regarding the vocational aspects of a case. Once these evaluations have been completed, the VE determines what a party "should" or "could" earn. The court is then asked to hold the individual to that earning capacity, imputed income.
A VE may provide a vocational evaluation (also can be known as an employability or spousal rehabilitation assessment). A VE will determine the highest level of vocational functioning of the spouse, and what their ability to make a financial contribution, (if needed) as well as the need for further training or education. These questions often arise during a divorce action or may be revisited post-divorce due to a change in circumstances. A vocational evaluation may be requested for, or by, either party to identify careers compatible with that individual's training, skills, experience, and education.
Do You Need a VOCATIONAL EVALUATION?
Vocational Experts may serve as excellent resources regarding:
Determining underemployment/Earning Capacity
Vocational/job skill requirements of past work and transferability of skill issues;
If out of work: Re-training or educational transition requirements in today's job market;
Effects of injury or illness on the ability to work and on earning capacity;
Requirements and restrictions for various types of work;
National and local labor market trends and statistics
Average Expected Salary for occupations, career level, and skill sets
Who Requests A VOCATIONAL EVALUATION?
A vocational evaluation can be requested at any point in the divorce process to:
Assist in trial strategy
Assess the type or extent of alimony/spousal support warranted
Assist in determining how long support is needed
Assist in settlement efforts
The attorney or either spouse, depending on the circumstances, may request a vocational evaluation. In some states it is common for the judge to order a vocational evaluation if a question exists regarding either party's income potential or capacity for employment.
Vocational Evaluation testing is appropriate in cases involving:
The unemployed
Down-sized workers
Disabled individuals
Students
Adult children
Underemployed
Extensive Unemployment
Low Earnings
Career-changers at any age
New workers
Vocational Expert Evaluation Process
When an attorney retains a Vocational Expert or one of the spouses to conduct a vocational evaluation is the beginning of the vocational assessment process.
Vocational Evaluation information includes:
Primary: Current and former employment history - dates, locations, employers' name, job titles, requirements, wage rates, job descriptions.
Primary: Medical and psychological problems or restrictions - dates, related pain or discomfort. This information may be analyzed relative to the individual's ability to engage in the physical, mental, or social aspects of employment.
Medications, treatments and side effects
Family and marital relationships - living arrangements
Ability to engage in physical activities (walking, lifting, carrying, standing, sitting, pushing/pulling, and bending)
Ability to engage in non-physical activities (concentration, memory, social interaction, family interaction, public interaction, following instructions, other thinking skills).
Educational and training history - dates, locations, degrees, certifications, licenses.
Former and current hobbies, sports, interests, social activities.
Future goals and plans - career, education, employment.
Financial documents, tax filings, personnel files, educational documents, and other relevant background information may be requested or provided to the expert.
For most evaluations the VE will want to interview the individual in person or video chat. Often prior to the interview a VE may send a questionnaire covering such topics as work history, educational background, and daily living activities. After a review of this documentation, the interview and remaining steps in the evaluation take place. Vocational testing may be conducted to determine aptitude, vocational interests, etc. After testing the expert will interpret the data and provide a vocational analysis addressing career options, job market information, and recommended actions. Job search strategies and sample employment opportunities may also be assessed. At this point the expert will likely discuss his or her opinions with the retaining attorney; a written report can be provided if requested. Further consultation and expert witness testimony can also be provided.
Each Vocational Evaluation is different to match the venue and to meet the needs of the individual case requirements, ranging from a single-session vocational interview to a multi-session assessment.
VE Qualifications
The expert's curriculum vitae (CV) will assist counsel to identify the expert's qualifications. Counsel will want to obtain information relating to the expert's education, licenses, certifications, training, teaching and writing experience, employment history, professional association membership. Most VE's holds a master's degree in rehabilitation counseling, from a C.O.R.E accredited program. The training should include medical and psychological aspects of disability, work in psychological counseling, vocational testing, and working with individuals who have disabilities, job development and placement. The most respected professional certifications include:
Certified Rehabilitation Counselor (C.R.C.)
Certified Vocational Evaluator (C.V.E.)
CONCLUSION
In summary, a vocational expert can be invaluable in divorce/family law cases concerning earning capacity, employment capacity, or vocational potential issues.
---
Allan Billehus, CLC, CRC, is an experienced Forensic Vocational Rehabilitation Counselor. He has been a Certified Rehabilitation Counselor (CRC) since 1996 and a Licensed Professional Counselor in the state of Georgia since 1999.

©Copyright - All Rights Reserved
DO NOT REPRODUCE WITHOUT WRITTEN PERMISSION BY AUTHOR.