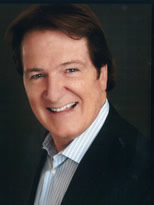 "When it happens to you, you'll know it's true." Old Proverb
A financial expert witness experienced in the due diligence process and in complex business negotiations can help unlock the valuation issues at the core of many business disputes. Merger and acquisition-related lawsuits can become an exercise in piecing together both the timing and materiality of various communications by representatives from both parties. Analysis of the specific due diligence activities undertaken and the data exchanged can yield key answers. With a full understanding of the processes and communications developed in due diligence and underwriting, business disputes can be more readily resolved.
Brief Review of Customary Due Diligence and Transaction Processes
By means of an initial Letter of Intent (LOI) or other similar communication, the parties to a proposed business transaction often reach a confidential and preliminary valuation agreement which may remain subject to: 1) confirmatory due diligence, 2) necessary third party and/or regulatory approvals, and 3) the execution of additional definitive and binding documents. Other 'subject to' conditions may also apply. Thereafter, the parties often step up their level of mutual communications and activity. Whether due diligence is conducted on-site and/or off-site, the parties usually find it mutually helpful to specify a subsequent target date for necessary next actions in order to advance the deal toward a more definitive Purchase & Sale Agreement (PSA) or similar, and then to the closing of the transaction. Through the process, each side will often call on the other to furnish data, to act in continuing good faith, and to proceed in the ordinary course of business. Additionally, various Representations and Warranties and other similar provisions may emerge which address: 1) each party's authority to enter into the proposed transaction, 2) the reliability and sufficiency of exchanged data, 3) visitation & communication protocols, 4) valuation dates and adjustments, 5) the ongoing necessity of confidentiality, 6) which side bears which costs, and 7) other key issues of significance to the deal.
After the due diligence period ends and the deal is either abandoned or it closes, issues and disputes may arise which can develop into a lawsuit. In this case, the parties and the court may need to review and reconstruct the due diligence steps and the communications exchanged under the PSA and/or other relevant agreements to determine relief to one party or the other.
---
Douglas E. Johnston, Jr., is a C-Level executive with national experience in the core development of five 'best in class' companies in five different industries including Mergers & Acquisitions, Commercial Banking, Nationwide Commercial Real Estate, Consumer Products Manufacturing, and Media / Entertainment.

©Copyright - All Rights Reserved
DO NOT REPRODUCE WITHOUT WRITTEN PERMISSION BY AUTHOR.