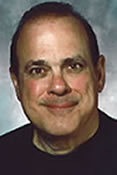 This week marked the enshrinement of Junior Seau in the NFL Hall of Fame. Junior was an outstanding linebacker for USC who went onto great accomplishments in the NFL. However, all was not well. The effects of domestic violence, substance abuse and gambling difficulties; as reported on ESPN's Outside the Lines, took the toll on Junior. He repeatedly complained to a friend who was a fellow player and suffered from headaches, how he too, suffered for years from headaches. ESPN noted that he was reported to have been diagnosed with chronic traumatic encephalopathy, a neuro-degenerative disease that can lead to dementia, memory loss and depression. Gina Seau reported that Junior's disease was associated with head-to-head collisions caused from 20 years of playing in the NFL. This scenario affected his ability to think logically.
As a neuropsychologist, I have seen so many tormented souls, victims of traumatic brain injury, develop neurobehavioral symptoms resulting in loss of control of evaluation and behavior. Junior shot himself in the heart on May 2, 2012. This week I watched a video of his mother crying out "why did you do this to him?" In all probability referring to the NFL.
I was stunned that not a single word of the events that led to the death of Junior was mentioned at the NFL Hall of Fame Ceremony. Everyone was being politically correct not wanting to rock the boat.
The NFLPA notes that the players have asked for such things like respondent sideline concussion experts, the certification and credentialing of all professional medical staff and a fairer Workers Compensation System in Professional Football. As a neuropsychologist and member of the USC Trojan family, I sensed Junior's immense pain and desperation, plagued by a disease over which he had no control.
Perhaps it would behoove all of us to not be "politically correct" on this issue not only with Junior's death, but many others in the NFL. Junior was crying out for help...but do we hear him!?! Stay strong! Fight on!
---
Dr. Perrotti received his PhD in Clinical Psychology from Alliant University in San Diego, CA. He is a licensed psychologist in California and Pennsylvania. Dr. Perrotti is a member of the National Register of Health Service Provider in psychology and the National Academy of Neuropsychology. He was an Assistant Professor of Psychiatry and Behavioral Sciences at the Keck School of Medicine, USC from 2005-2006. Dr. Perrotti is the author of numerous publications in forensic psychology and assessment, traumatic brain injury in college, professional sports and military populations, and child trauma and complex PTSD.

©Copyright - All Rights Reserved
DO NOT REPRODUCE WITHOUT WRITTEN PERMISSION BY AUTHOR.