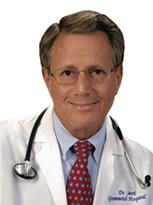 On the evening news, we have been hearing mounting reports of acute shortages of ICU beds, ventilators, and emergency resuscitation equipment. Each of these relate to the onslaught of the COVID-19 pandemic and the vast increase in the number of patients requiring resuscitation and critical care.
As a cardiologist involved in critical care, I would like to provide a clear explanation and understanding of the processes involved in resuscitation and critical care. Most particularly, what it must be like for the patient, the patient's family and the caregivers involved. I will draw on examples from two patients I recently treated, both of whom required acute resuscitation.
Mr. Warren P. was a 67 year-old self-employed house painter. He was married with a wife and three grown children. Late one afternoon, he was working up on his ladder painting the outside of the second floor of a clapboard house. At one point, when he reached out with his brush, his aluminum ladder shifted under him and it came into contact with the power line that led into the house. There was an instantaneous, bright flash, and he was thrown off the ladder, landing on the ground. The family rushed outside and found him lying motionless on their back lawn. He was unresponsive and not breathing. They began CPR, as best they knew how, and called 911.
When the ambulance arrived, the EMS workers found Mr. P. pulse-less, without a heart beat, so they continued full CPR. They speedily transported him to the hospital ER. At that point, he had a faint pulse and was taking some breaths on his own. However, an electrocardiogram revealed evidence of acute heart muscle damage which was later confirmed by an abnormal rise in his cardiac enzyme blood tests.
Over the following days, Mr. P. began breathing on his own and began to wake up. After a week in the hospital, he was well enough to be discharged home. He was still having considerable chest and back pains, and he had no recollection of what had happened to him. In less than 2 weeks, he was back at work on his ladder painting houses.
In contrast, Mrs. Grace S. was a 42 year-old mother of 2 high school-age children. She had been admitted to the same hospital 6 days earlier for complications of advanced metastatic breast cancer. She had first been diagnosed 2 years ago and had undergone mastectomy followed by several rounds of chemotherapy. The cancer had unfortunately recurred, and had spread to both of her lungs and pericardium (the membrane that surrounds the heart). Her prognosis was grave: it was difficult for her to breathe and she had a dangerous buildup of fluid around her heart.
Late one night, at 1:43 AM, a nurse found Mrs. S. pulse-less and unresponsive in her bed. The nurse sounded the alarm for "Cardiac Arrest" and immediately began CPR. The resuscitation team quickly arrived and began working on her with oxygen, I.V. fluids, mechanical chest compressions and electrical shocks to the chest. They worked for nearly an hour, but could not get back any pulse. Mrs. S. was pronounced dead at 2:45 AM.
Grace S.'s death had been expected for the past several weeks – both by her family and her doctors. The goals of her current hospital admission had been comfort care, I.V. fluids, pain management and sedation. However, these final moments of her life were marked by the acute stress and pain precipitated by a needless resuscitation. In addition, her medical treaters, who performed the resuscitation, were subjected to a procedure that is one of the most stressful and disturbing that can ever be performed in a hospital.
I wanted to understand how our hospital's caregivers would ever attempt to provide acute resuscitation for a patient who was so near death. She was a patient who was clearly terminal, with no possibility for improvement or cure. It wasn't long before I got my answer - it came from one of our nurses: "There was no order in this patient's chart for "Do Not Resuscitate". Such an order should ordinarily have come from the attending physician after conferring with the patient, her husband and family. In this case, unfortunately, this had not been done. In the absence of this order, common sense and comfort care were replaced by a traumatic resuscitation that was neither helpful nor necessary.
But, a large part part of the blame for this rests with the ever-present specter of a medical malpractice suit. Healthcare staff, across the nation, are dogged by their constant awareness of liability and the fear of a potential law suit from a patient or family who perceive some disappointment with the care they'd received.
Too often, much of what is done in U.S. hospitals is driven by an effort to stick fast to "the standard of care" – defined as "what a prudent and similarly-trained practitioner would have done under the same or similar circumstances". But, each patient is different, and circumstances differ, too. In some legal cases, where I have served as an expert witness, the "standard of care" was not necessarily what would have been best for that particular patient. Many of our healthcare colleagues live in fear of violating the prescribed standard of care, and thus becoming the subject of a malpractice suit.
The lesson here, specifically for healthcare providers, is to be aware of, and document, the end-of-life wishes of their patients. This should be universal for all patients that we treat. But there is an even larger lesson, for all of us: we need to be sure that we've had a discussion with our doctors about our own resuscitation preferences. This is particularly true for elderly people, those suffering from a terminal condition, or those with complicated legal or family situations that would be impacted by their demise. Most healthcare facilities now have "DNR" forms (Do Not Resuscitate) that patients can complete when they are admitted. Some of my more senior medical colleagues have joked with me that they are even having "DNR" tattooed over their chests!
Far from being a laughing matter, these are issues that we should all be talking about. In particular, the ones that are illustrated by the 2 patients reported here.
In our next blog post, we will cover the specifics and details of what's actually involved in resuscitation: the impact on the patient, the patient's family and the caregivers. A future blog post will cover what comes after resuscitation: life support, long-term care and end-of-life decisions.
[Disclaimer – The situations described here pertain to the particular patients being presented. Differing factors, situations or circumstances may require different analyses.]
---
Dr. Robert Stark a Harvard-trained cardiologist in full-time practice in Cardiology and Internal Medicine. He specializes in preventive cardiology, coronary disease, hypertension, cholesterol, heart rhythm disorders and cardiac sudden death. He has served as a consultant and expert witness in medical malpractice cases in both state and federal jurisdictions. He specializes in reviewing and explaining medical treatments and potential complications of cardiac conditions, and in evaluating medical treatments for standard of care.
©Copyright - All Rights Reserved
DO NOT REPRODUCE WITHOUT WRITTEN PERMISSION BY AUTHOR.