If the growth of U.S. franchising continues at its current rate, domestic sales alone could top the $1 trillion mark by the year 2000, says the International Franchise Association, the world's oldest and largest organization representing the sector. Franchisors are also finding fertile ground for their operations beyond U.S. borders, reports a study by the IFA Educational Foundation.
U.S. franchisors are highly satisfied with their international operations, the Arthur Andersen LLP study "International Expansion by U.S. Franchisors" discovered. Based on responses of 386 U.S. franchisors, the study noted that if given a choice, 98 percent of those surveyed would make the decision to establish an international franchise system again. What's more, 95 percent said they're planning to expand the number of their international units.
Another key finding of the study revealed that more franchisors are recognizing the importance of modifying domestic strategies for international operations. Whether it be marketing, training, recruitment or fees, the report said, sophisticated international franchisors understand that the same strategies may not be successful in countries with different cultures, taste, regulations or other distinctions.
Further, U.S. franchisors are expanding their operations into many countries previously not considered, both developed and developing. Canada, while still the most popular country for U.S. franchise expansion, is today attracting a smaller percentage of franchising activity than it did six years ago. Researchers said this attributed to the growing popularity of expansion into other countries.
Asia, South America, Central America and Mexico are the areas of greatest international franchising growth, the study found.
Reactive decision making is a key component of franchising's growth outside the U.S., respondents said. More than two-thirds of those who made the decision to establish an international franchise system did so as a result of an inquiry from an interested potential franchisee. Similarly, when choosing the location for the first international franchise, U.S. franchisors said that first contact was the method they most frequently relied upon.
With the ever-increasing export of products and services available through franchised businesses to marketplaces worldwide, there has fortunately been a corresponding increase in the information available to franchisors initiating such an effort. This information covers a wide range of subjects - from general data concerning the culture, political climate and economic trends of a target country to specific product or market surveys and, in some cases, a review of a country's treatment of certain legal issues.
In many cases, this information will be helpful to a franchisor interested in determining if its franchise program and, more particularly, the products and services offered through its franchised businesses, will be well received in the target foreign country, or if the economics of the arrangement contemplated by the franchisor and its prospects makes good business sense.
Unfortunately, often such information is not obtained until after a deal "in principle" has been reached or worse, after final agreement has been executed. There are painful lessons in conducting business in this way, not the least of which may be finding that the mark to be licensed to the prospective franchisee is already owned by another party in the target country; finding that the withholding tax on royalties severely eats away at the franchisor's expected return or that the services being performed and the fees attributable to such services are subject to the target country's income tax; finding that the trade secrets so highly valued in the U.S., for example, will become the franchisee's property at the end of the relationship; finding that certain provisions in the agreement are illegal and that the agreement will need to be renegotiated with the foreign government's involvement; finding, finding, finding....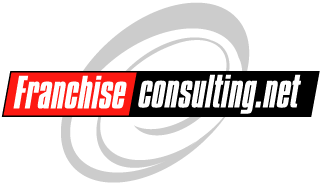 Accessing information which addresses the various issues which may, or should be, of concern to a franchisor may be time-consuming, however, because of the numerous sources available, the different viewpoints espoused and getting the "bottom line" answers on a particular point will likely require assistance from the franchisor's professional advisors. There is absolutely no substitute for the thorough analysis required before a transaction is seriously pursued. Depending on the nature of the transaction there are likely to be numerous issues to be examined.
Being aware of the issues which are the most likely to arise in any international franchise arrangement and how such issues will likely affect certain fundamental decisions may, however, save both franchisor and franchisee from committing themselves to terms they cannot live with later on or "losing face" because certain representations made early on cannot be supported.
To that end, described below is a checklist of certain legal and business issues typical of international franchise transactions. Before pursuing serious discussions with a prospect, it may be advantageous to consult the items on the checklist to determine whether the contemplated transaction will be significantly affected by any of these points. Hopefully, this checklist will also serve as a starting point for assessing the type of additional information a franchisor and prospect should obtain and consider in response to these and other issues which may arise during negotiations.
Franchise Structure: direct franchising, area development, area representative, master franchise, management contract, joint venture.
Use of Trademarks and Trade Names in Target Foreign Country: Registration, Government restrictions, Contract revisions.
Fees: amount and type of fees, tax on fees, characterization of fees.
Currency and Remittance: restrictions, conversion rates, procedure for remittance (e.g., letters of credit, wire transfer).
Government Review and Approval Requirements: Foreign ownership, trademark licenses, transfers, term, fee amounts, sublicensing, repatriation of fees, competition provisions, development schedules.
Other Statutory Requirements: Disclosure obligations; consider allocation of cost; and the procedure and timing for preparation.
Restriction on Competition: types of restraints, enforcement.
Other Intellectual Property: Trade Secrets, Copyrights, Patents.
Viability of Termination and Other Options: restrictions, assignment of subfranchisees, implications of termination.
Availability of Remedies: Litigation, Alternative Dispute Methods, Indemnification.
International Department Budget: salaries, travel expenses, marketing, trade shows, administration, legal, entertainment.
Franchisee Recruitment Strategy: targeted countries, publications, trade shows, organizations, media.
Franchisee Selection Criteria: financial, industry, commitment.
Territorial Development Requirements: number of outlets, development schedule, subfranchisee support requirements.
Personnel: assignment of staff for pre-opening training, opening assistance, ongoing support.
Operations and Business Manuals: written in a franchisor format.
Supply and Distribution: product availability, import restrictions, selected vendors, distribution network, pricing strategy.
Site Selection and Demographic Guidelines: space requirements, access, density, incomes, age groups.
Facility Design, Adaptability and Construction: standardized design and construction plans and specifications, availability of specialized FF&E, POS systems and software compatibility.
©Copyright 1999-2001 - Franchiseconsulting.net All Rights Reserved.