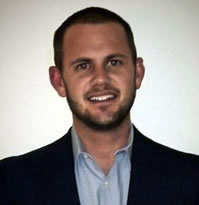 New Medicare Advantage Long Term Care (LTC) benefits are on the way. LTC financing has become a crisis in America. With rising costs, increasing demand, and few resources to help pay for care, seniors and families are feeling the strain. A change in the rules for Medicare Advantage plans may provide some relief. Beginning this year, advantage plans can offer some Long-Term Care services as part of their benefits. Plans with LTC benefits may be helpful for people who need additional care but can't afford 100% out of pocket. This benefit isn't a magic solution; even with coverage, many people will still face substantial costs.
The Increasing Need for Long Term Care
Almost 70% of people turning 65 today will need some type of Long-Term Care during their life, according to longtermcare.gov. On average, women will need care for 3.3 years, and men for 2.2 years. Some people need care for a year or less; although, about 20% of seniors will require LTC for more than five years. The sheer number of people needing LTC should increase as the Baby Boomer generation ages. However, many people are in shock by the long-term care financial burden.
According to recent statistics, the median annual cost of a semi-private room in a nursing home is $85,775. Assisted Living Facilities (ALF's) cost an average of $45,000 a year. Five days a week of adult daycare runs an average of $18,200 a year. If you live in an expensive area of the country, these costs can be higher. The high cost of LTC drains bank accounts, forcing family members into caregiver roles; also, this is usually at the expense of careers and their own retirement security. Many wrongly assume that Medicare covers LTC expenses, but historically that hasn't been the case.
Traditional Medicare and Long-Term Care
Parts A and B cover hospital and medical care, but don't cover "custodial" care to help with daily activities. This means it only pays for a small amount of LTC and only under specific circumstances.
Medicare pays up to 100 days in an SNF; however, this is only if you go immediately after being a hospital inpatient for at least 3 days.
You have coverage for the first 20 days at 100%. After that, there's a daily copay.
After 100 days, Medicare pays for medical costs like doctor visits, but you're responsible for everything else unless. However, if you have additional coverage through a Medigap plan, that policy will cover the costs.
If you're at home, there is some coverage for home health or hospice services; but it doesn't pay for aides to help you bathe, dress, prepare food or go to the bathroom. Also, there is no coverage for room, board, or care at an ALF; although, you'll have coverage for medical expenses in the ALF.
New Medicare Advantage Benefits
Beginning in 2019, CMS is allowing insurance companies to offer some LTC benefits as part of Medicare Advantage plans. Medicare Advantage is coverage offered by private insurance companies. By law, advantage plans must provide at least the same benefits as Parts A and B.
Most advantage plans also cover prescription drugs, and some offer additional benefits like dental, vision and hearing coverage. Advantage plans can now add Long-Term Care services as a benefit. However, under the CMS rules, the supplemental benefits must be "used to diagnose, prevent, or treat an illness or injury, compensate for physical impairments, act to ameliorate the functional/psychological impact of injuries or health conditions, or reduce avoidable emergency and healthcare utilization." Meaning, an advantage plan can cover higher options of care; but it still won't pay for a room, board, or activities of daily living. Unfortunately, this accounts for most LTC costs. LTC won't automatically be a part of advantage plans. Insurance companies decide whether to offer LTC benefits, which types of benefits to include, and which plans include those benefits. It may take time to see how insurers handle this new opportunity, and what policies are available.
Other Options for Paying for Long Term Care
There are a few other options for paying Long-Term Care costs. One is obviously to pay out of pocket, but these costs add up.
LTC insurance is an option, but it's expensive. Also, there are fewer carriers offering it today than there were a few years ago. The largest funding for LTC in the U.S. is Medicaid, which is the state insurance for people with low incomes. People who have no savings and need nursing home care go to Medicaid for assistance.
Medicaid rules are complex and vary by state. You have nursing home coverage when you meet the requirements; although, many states provide little or no coverage for an ALF. Coverage for homecare varies depending on the state. Former military and their spouses may also be eligible for Aid and Attendance benefits to help pay for LTC. However, this is only if they served at least 90 days and at least part of that was during wartime.
The Future of Long-Term Care Benefits
Recognizing the financial burden LTC imposes, some state legislatures are looking at LTC benefits for their residents. In Washington State, legislators passed the first universal LTC insurance benefit in April. Now one of the most comprehensive LTC care programs in the country; it covers services from personal wheelchair ramps to personal care aides. California, Michigan, and Illinois are considering options that would help families with caregiver expenses. Hawaii has a program that pays family caregivers $70 a day for 365 days.
With a handful of states expanding LTC benefits, more may follow. In addition, there have been several Medicare for All or Medicare expansion proposals in Congress. Some of these include Long-Term Care benefits, but these proposals are a long way from becoming law. Also, not everyone supports expanding LTC benefits. Maine voters rejected a ballot measure that would have provided an LTC public benefit by additional taxes on high-income households.
Pros and Cons of Medicare Advantage Plans
Advantage plans have low premiums and offer "one-stop shopping," bundling prescription drug and other supplemental coverage into one plan.
Medicare Advantage plans each have copays, deductibles, and a Maximum Out of Pocket (MOOP). Also, advantage plans do have limitations.
Advantage plans operate with a network of healthcare providers, and that means beneficiaries are restricted in their choices of providers. Medicare does not have networks. Also, if you enroll in an advantage plan and later switch to Medicare, you'll have to medically qualify for Medigap.
It remains to be seen what will happen with LTC funding in the future. Although, the new Medicare Advantage rules and legislative initiatives offer some promise for people struggling to afford care.
---
David Haass is the COO of Elite Insurance Partners & MedicareFAQ. A visionary with experience propelling innovation in the Insurance field, he is highly regarded for driving industry standards in client experience and cutting-edge technologies. Mr. Haass is an active contributor on the Forbes Financial Council, recognized for building brand trust and establishing strong customer relations, motivated by a genuine desire to demystify health insurance options.

©Copyright - All Rights Reserved
DO NOT REPRODUCE WITHOUT WRITTEN PERMISSION BY AUTHOR.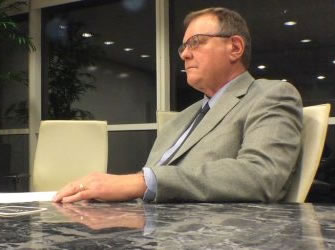 7/10/2015· Insurance
An Unregulated Workers Compensation Insurance Market Poses Problems
Recently, a former Director of the Illinois Department of Insurance wrote an Op-Ed piece, decrying recently proposed legislation that would require insurers to file changes in Workers Compensation insurance rates with regulators before using those rates with insurers. The proposed legislation would also allow the Department of Insurance to disapprove rates if it was determined they were excessive.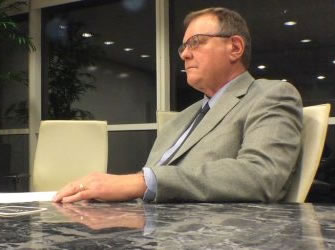 4/3/2020· Insurance

Coronavirus (COVID-19) and Workers Compensation Insurance

One question being asked is whether COVID-19 infections could be the basis for Workers Compensation claims by workers who feel they likely contracted the virus through work. At the moment, the best answer appears to be that's unlikely for many workers, possible for some, and subject to change depending on future actions by state legislatures.

;