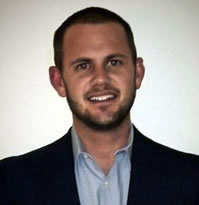 If you're a baby boomer who's enrolled in Medicare, then you'll soon be receiving a brand-new redesigned Medicare card in the mail. These new Medicare cards are an important step forward in combatting identity theft, and when you receive your card, you should start using it right away.
Identity theft is an issue that affects many older adults. Here's some important information on identity theft, preventing this crime, and how your new Medicare card can help.
What You Should Know About Identity Theft
Identity theft is no small issue. In fact, 2.1 million seniors became victims of identity theft between 2012 and 2014. When someone gains access to your Social Security Number, they can use that information, paired with your name and address, to open bank accounts, apply for loans, and potentially gain employment or file false tax returns.
If you're a victim of identity theft, you may face financial losses, a damaged credit rating, and plenty of stress as you get the issue straightened out. It's far better to take steps to prevent identity theft from occurring in the first place.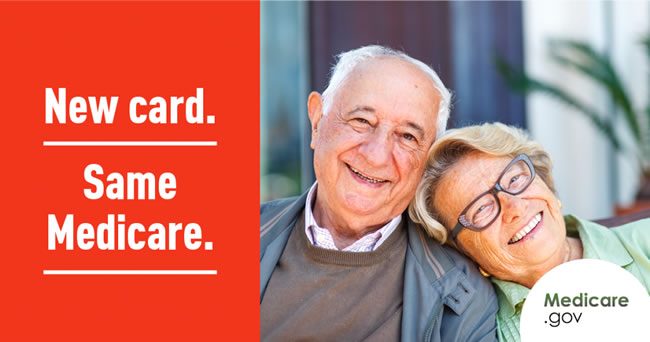 Why You'll Receive a New Medicare Card
You may have noticed that your current Medicare card uses your Social Security Number as your Medicare Number. That's like advertising your Social Security Number to anyone who handles the card, and if you ever lose your card, then anyone who finds it would have access to that personal information. It's an identity theft risk, and now the Centers for Medicare and Medicaid Services are working to correct that flaw.
Between April 1, 2018 and December 31, 2019, Medicare beneficiaries will receive new Medicare cards. The process is automatic and the cards will arrive in the mail, so you don't have to do anything but double-check that your address information is up to date. Medicare will use the address that you have on file with Social Security, so if you need to update that address, now is the time to do it.
What can you expect from the new card?
Instead of your Social Security Number, your new card will feature a Medicare Beneficiary Identifier (MBI) number. This 11-character number will feature a combination of numbers and uppercase letters. The numbers are randomly assigned and the characters and numbers have no special meaning, so they aren't tied to your Social Security Number or other personal information.
Your new card will be made of paper, which makes it easier for offices to photocopy. Be sure to keep an eye on the mail so that you don't overlook your new card.
Using Your New Medicare Card
These new cards are being mailed out gradually all over the country, so your neighbors and local friends may get their cards at a different time than you. Your Medicare coverage will stay the same, and you can continue to use your old Medicare card until your new one arrives.
When you receive your new card, here's what you need to do:
Start using your new card right away
Destroy your old card by cutting it up into tiny pieces so your Social Security Number is no longer visible
Carry your new card with you so you can provide doctors and medical offices with your new Medicare Beneficiary Identifier Number
Remember, Medicare will never call you unless you specifically request a call. They will never ask for personal information over the phone, and they will not call and threaten to cancel your benefits. If you receive phone calls like this, they are from scam artists who are trying to steal your personal information.
These new cards are just one of the 2018 changes to Medicare. This article highlights other important updates and changes you should be aware of.
How to Protect Your Identity
Because your new Medicare card will no longer feature your Social Security Number, it's an important step forward in helping to protect your identity and personal information. But there are other steps you should take to further protect yourself against identity theft.
Secure Your Computer
If you buy items online, use online banking, or otherwise enter any personal information into your computer, then thieves could potentially get ahold of that information.
To prevent that from happening, install a quality anti-virus program and be sure you use only the most updated browser when online.
Always choose complicated passwords for financial sites, and make sure not to incorporate anything easy to guess, like a birthdate or a pet's or child's name. Change your passwords frequently to help keep your computer secure.
Shred Important Documents
Don't leave unneeded financial documents sitting around, and don't throw them out intact. Shred documents that include personal or financial information such as:
Bank statements
Cancelled checks
Credit card statements
Credit card offers
Tax documents
And more
Many cities offer free document shredding days - you may want to take advantage of these if you don't have your own shredder.
Check Your Credit Report and Financial Statements
If identity theft does occur, the faster you catch it, the less damage will be done. Keep a close eye on your credit report, your bank statements, and your credit card statements. If you notice any unauthorized activity, notify the authorities immediately.
New Medicare Cards: A Positive Change
These new Medicare cards are a major step forward in helping to protect your identity and battling the problem of identity theft in America. If you have any questions about the status of your card, you can log onto the MyMedicare system to get additional information.