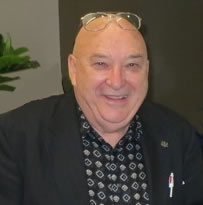 Introduction
To be, or not to be, intoxicated! The expert witness-consultant is frequently confronted with this question in litigation matters relative to alcohol in the human body under diverse circumstances. Even given a diverse range of circumstances, the basic information can be encompassed as follows:
Diving under the influence
Driving under the influence
Flying under the influence
Skippering under the influence
Walking under the influence
Watching under the influence
Working under the influence
Herein, only a limited number of aspects of this diversity will be considered with deference to the experiences of the author. These selected topics will essentially span the complete, alcohol experience with emphasis upon the following:
The Egalitarian Nature of Alcoholic Beverages
Beverage-Specific Blood-Alcohol Concentrations (BAC's)
The Food Effect
Breath-Alcohol Analysis as Everyone's Size 8 Shoe
Breath-, Urine-, Vitreous- Blood Alcohol; Ratios, Ratios, Ratios!
Trauma and The Elimination Phase (Back Calculation)
"Frank Intoxication" or DUI as a Toxic Torque
How Many Drinks Did You Have? (More Back Calculations?)
Psychomotor Correlates of BAC's
Threshold Effects of Alcohol?
A DRINK, ALCOHOL DOSAGE FORM OR WHAT'S IN A NAME?
---
Dr. John P. Bederka, PhD has over 30 years of experience as a Toxicologist with specialized knowledge of Chemistry, Pharmacology, and Neuropharmacology. Dr. Bederka served as Section Head of Toxicology and Therapeutic Drug Monitoring for the Abraham Lincoln School of Medicine at the University of Illinois Medical Center. His practice covers Occupational Exposure, Residential Exposure, Adverse Health Effects, and Chemical Substances of Abuse.

©Copyright - All Rights Reserved
DO NOT REPRODUCE WITHOUT WRITTEN PERMISSION BY AUTHOR.