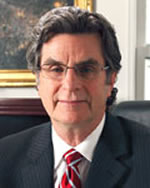 Understanding Liability In School Cases
As Originally Published in American School Board Journal, December, 2008
By: Dr. Edward Dragan
Tel: (609) 397-8989
Email Dr. Dragan

INTRODUCTION
It is commonly accepted that
school liability
has increased over the past several years, especially in the area of tort liability. Wrongful death, serious injury, sexual harassment, and bullying all present opportunities for large settlements or jury verdicts. However, an analysis of recent decisions in negligence cases brought against schools indicates that the frequency of lawsuits generally has not changed over the past two decades. Moreover, the majority of outcomes have been decided conclusively in favor of the school.
Tort liability is a staple of education law. Government immunity generally protects schools from most issues of liability. There are, however, exceptions - which vary from state to state - that can leave schools vulnerable to liability. To that end, it is incumbent upon attorneys to learn how the elements that must be proven in negligence cases apply to schools and upon educators to understand these elements to foresee potential liabilities and avert them.
This article will review the statistical data regarding school-related injuries, the frequency and outcomes of recent published decisions, the expanding universe of duties placed on schools, and a framework for assessing a school's liability if a duty to protect is breached.
NATURE OF SCHOOL INJURIES
Because more than 53 million children in the United States spend almost one fourth of their waking hours in school or on school property (NSKC 2004) the potential scope of school liability is broad. Public perception, however, tends to distort both the extent of school liability and the nature of injuries that children sustain while at school or when engaged in school-based activities.
The vast majority of injuries to children at school are accidental. Public attention on student injuries often focuses on school violence because that is what the media report. However, studies indicate that school-aged children are 9 times more likely to sustain an unintentional injury than to be the victim of an intentional injury while at school. Children under the age of 15 sustain more than 14 million unintentional injuries each year. It is estimated that 10 to 25 percent of these injuries occur in and around schools. In all, 1 in 14 students suffers a medically attended or temporarily disabling injury at school (NSKC 2004).
Among elementary school students. playgrounds are associated with the majority of injuries. In secondary schools, athletics - including both physical education classes and organized sports - account for the majority of injuries among students (NSKC 2004).
EXTENT OF SCHOOL LIABILITY
---
Dr. Edward Dragan provides education expert consultation for high-profile and complicated cases. As an educator and administrator, he has more than 35 years' experience as a teacher, principal, superintendent and director of special education. He also has served as a state department of education official.


©Copyright - All Rights Reserved
DO NOT REPRODUCE WITHOUT WRITTEN PERMISSION BY AUTHOR.