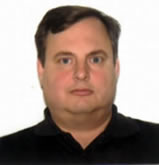 Vocational Rehabilitation Counselors specialize in the study of medical and psychological aspects of disability, assessing an individual's disability to delineate functional limitations and possible vocational alternatives. This unique and specialized knowledge places vocational rehabilitation counselors in a critical forensic role as an expert witness for the tire of fact. The vocational expert (VE) assessment and testimony measures the scope and severity of a disability in functional and vocational limitations. This is vital in accidents that occurred and may be subject to legal claims for monetary damages.
The expert opinion given by a VE can be formulated to being the essential element in measuring economic damages in a legal claim. Due to this economic loss experts rely on the conclusions and numbers provided to them by the VE, for them to calculate the total lost earnings as well as lost earnings based on work-life expectancy.
The VE testimony edifies the claim for damages and because of this it is vital that attorneys have a purchase to the vocational assessment process and VE training, so that they can understand the vocational recommendations and how they can challenge to vocational prognosis.
VE Qualifications
The expert's curriculum vitae (CV) will assist counsel to identify the expert's qualifications. Counsel will want to obtain information relating to the expert's education, licenses, certifications, training, teaching and writing experience, employment history, professional association membership. Most VE's holds a master's degree in rehabilitation counseling, from a C.O.R.E accredited program. The training should include medical and psychological aspects of disability, work in psychological counseling, vocational testing, and working with individuals who have disabilities, job development and placement. The most respected professional certifications include:
Certified Rehabilitation Counselor (C.R.C.)
Certified Vocational Evaluator (C.V.E.)
Certified Case Manager (C.C.M.)
Counsel may wish to consult with their retained VE on these matters.
Key points to challenge a VE
Ascertain if the VE has the qualifications to offer an opinion
Explore the VE's vocational evaluation style
Examine information the VE reviewed regarding pre- and post-accident life
Determine and understand the opinions the VE will offer at trial
Research, identify and analyze the method and foundation for each VE opinion
By retaining and consulting with your VE, attorneys will be better prepared to assess the opposing VE's report and opinions.
The Vocational Assessment
The purpose of a vocational assessment is to delineate the physical and mental capabilities of an individual. The first step in an evaluation is reviewing records and possibly contacting medical and psychological providers/professionals as well as employers. Typical evaluations involve an oral interview and, if appropriate, testing. During the interview the VE is gathering information about an individual's work history, medical history, social and family background, educational history, military service, financial situation, and interests, as well as to determine if testing is required. The testing may include IQ, Achievement, Aptitudes, Personality, Interests, work samples and or tests of manual dexterity. After assessing this information the VE forms a professional opinion regarding functional limitations and vocational disability.
Salient issues involve whether the individual is:
Ability to return to same job same employer and pre-injury income without accommodations.
Ability to return to the same career, performing the same duties, and at the pre-injury salary - if accommodations or modifications are made to accommodate the individual's disability.
Capable of returning to the same career, but with different duties and lower salary than pre-injury
Ability to returning to a different career, without re-training, and a lower salary pre-injury
Ability to returning to a different career, with re-training, and a lower salary pre-injury
Not capable of returning to gainful employment ever again
The VE can still assess and opine even if the injured individual was in school, a child, or hadn't entered into the workforce at the time of the accident. The VE can determine pre-injury career goals/abilities, and ascertain if the individual would have been reasonably able to achieve those goals and what would the individual would have likely earned.
The attorney will want to investigate a VE's experience and skill in administering vocational tests as well as give close attention to the VE's methodology. Did the VE have access to the latest medical assessments and other documents? Was the VE's evaluation comprehensive and thorough and did they VE deviate from peer reviewed and standard methodology? What tests were administered and why they were chosen, are those tests the best in assessing that ability in this particular individual? Was the VE able to identify transferable skills? Did the VE assess mitigation issues? Did the VE identify and outline vocational alternatives or just provide litigation support? Which tests were administered? Did the VE identify the individual's transferable skills? Counsel may also inquire whether the VE identified vocational alternatives or if they simply provided litigation support.
Salient vocational facts regarding disability and functional limitations include: age at the time of the injury; occupation and career level at the time of injury: job title, duties, responsibilities and salary; work history; medical and/or psychological conditions prior to the injury; medical and/or psychological conditions at the time of the VE's evaluation; and current medical conditions. Some mitigation factors include educational history since the injury, job search, and labor market survey.
This information should be included in the VE's report and from this counsel would be able to ascertain what facts and information the VE considered or failed to consider. By retaining your own VE, they can look inside the report at an increased depth and provide valuable services in this regard.
Medical Records Review & Assessment
The main component of a vocational assessment is the medical records. Many attorneys' fail to realize the value of an independent medical examination (IME) and/or a functional capacity evaluation (FCE) to their case and this is another area where a VE can be of assistance in determining if it would be of a benefit. These two components can highlight malingering.
Employment, education, medical, and military records may elicit transferable skills not identified, or perhaps downplayed, by the opposing VE. This information will enable counsel to challenge the foundation and reliability of the vocational assessment.
Pre-Injury Educational Assessment
An individual's scholastic performance and aptitude can prove to be valuable assets in a case where an individual will need to be re-trained, i.e., return to school to learn a new trade or skill. These records are also useful in a case in which the individual was in school at the time of injury, and it is now being reported that they are unable complete the educational goal due to the injury.
Work History Assessment
Doing interviews with an injured individual's employers, supervisors, and co-workers can provide vital information regarding and individuals work ethic, overtime behavior, job performance, salary, and advancement potential pre-injury. Also, earnings information and work history stability can be obtained from Social Security and employer records. Did the VE do enough occupational research? Job placement agencies and sometimes "headhunters" can be a valuable source to provide objective information on general occupational requirements.
Loss of Earning Capacity
Once a VE has fully analyzes an individual's pre-injury vocational abilities, they can render an opinion on an individual's loss of earning capacity from the injury. Attorneys can challenge the VE opinion through the sources utilized to form the opinion. By retaining you own VE, they may be able to uncover higher -paying occupations that the injured individual can do or be re-trained for than the ones identified by the opposing VE.
Work-Life Expectancy
This area of a VE's opinion can vary drastically depending on the sources and data the VE uses in rendering a decision. Because of this, the VE's opinion can be vulnerable to a challenge on their assumptions and calculations based their report of the injured individual's ability to work in later years. Often, VE's will report that an individual will work until they are 65 or 70 when the average retirement age is 61.5. Some VE's or economist do not take into account idiosyncrasies of types of occupations and expected separation from employment. Some VE's and Economist try to quantify post-injury work-life expectancy from work-life expectancy tables that characterize disabilities into broad nebulous categories, e.g., mildly disabled, severely disabled, which has been successfully challenged many times. Work-life expectancy is highly contingent on the worker traits performed in the job, e.g., physically demanding versus sedentary. It is also influenced by pre-existing medical and psychological conditions, plus must take into account work ethic and performance when information can be uncovered.
VE as a valuable resources
VE can provide critical support to the damage portion of claims as well as appropriate vocational options for injured individuals. It behooves attorneys to understand the education and expertise of a VE and the vocational assessment process as well as the tenets to challenge the vocational opinions.
Conclusion
VE's opinions can be valuable on several points: their education, qualifications, methodology, resources utilized in formulating their conclusions on vocational outcomes and calculations. Attorneys may benefit from retraining and utilizing their own VE to assess and identify weaknesses in an opposing VE methodology and opinion.
---
Allan Billehus, CLC, CRC, is an experienced Forensic Vocational Rehabilitation Counselor. He has been a Certified Rehabilitation Counselor (CRC) since 1996 and a Licensed Professional Counselor in the state of Georgia since 1999.

©Copyright - All Rights Reserved
DO NOT REPRODUCE WITHOUT WRITTEN PERMISSION BY AUTHOR.