Daventry Appraisal Services provides Equine, Livestock, and Agricultural Appraisals for clients around the world. Daventry Equine Appraisals abides by a strict code of ethics as established by the Appraisal Standards Board and the Uniform Standards of Professional Appraisal Practice to provide a fair and unbiased opinion. Daventry Equine Appraisals are considered "Certified" for legal purposes in Canada and Internationally.
Clients have included financial institutions and leasing companies, lending officers, receivers and trustees, government agencies, border security & customs agents, business owners and operators, chartered accountants, lawyers, and executors.
Appraisal Services - Clients are provided with a complete, professional report which contains a full written description of the animal or personal property, including photographs, conformational / gait analysis, and a copy of the subject's registration papers with any significant notes about lineage, plus show records and other supporting market data to back up the conclusions and valuation. Appraisals have been requested for:
Insurance Policies / Claims Purchases
Sales / Syndications
Divorce / Estate Settlements
Donations / Tax Audits
Bank Collateral / Bankruptcy

Contract Disputes
Fraud
Tack / Farm Equipment
Livestock
Frozen Semen / Embryos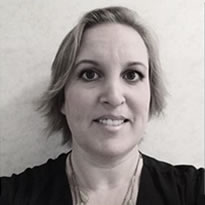 Tracy Dopko, BA, DipEqS, ISA, CPPA, Certified Senior Equine, Livestock, and Agricultural Appraiser with Davenport Appraisal Services, is qualified as a Senior appraiser by both the American & Canadian Society of Agricultural Appraisers. She is also a licensed Private Investigator. Ms. Dopko has over 30 years of experience in the agriculture and livestock industry, and over 20 years of agricultural and livestock appraisal experience. She has over 5,000 hours of appraisal experience.
Ms. Dopko has traveled all over the United States and Canada conducting equine, agricultural, and livestock appraisals. She has appraised some of the top jumper and dressage horses in Europe, and has also appraised some of the most well-known Holstein, Angus & Jersey cattle in North America.
Ms. Dopko has shown successfully on the American and Canadian hunter/jumper A Circuit and Dressage A Circuit over the last 25 years, is an accomplished judge, and has also been an avid breeder for the last 20 years.