Market Street Financial Solutions provide services to banks, non-banks, and individuals with a need for financing solutions. We specialize in Commercial Real Estate and Asset Based Financing for the most basic to the most difficult loan need.
Market Street Financial Solutions is a licensed California Finance Lender and a Bureau of Real Estate Broker. Their nationwide platform allows them to access loan programs in all 50 states, giving their clients the best possible options.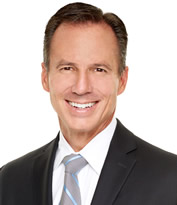 President and CEO, James B. (Jay) Hibert has been an active lender in the Commercial Banking Industry for 30 years. His extensive credit background arms him with the understanding of how banks and other lenders operate internally. He is a licensed Real Estate Broker (BRE) and his company is a California Finance Lender and Broker through the California Department of Business Oversight. Mr. Hibert's experience includes:
Commercial Lending - Bank Negotiations - Business Development - Credit Administration and Management - Real Estate Brokerage Consulting - Loan Syndication - Loan Workouts
Litigation Consulting: When a case is not to the point where an expert needs to be designated, clients and attorneys often benefit from consulting with an expert in order to gain a better understanding of the strengths and weaknesses of their case. Jay offers services in these early stages, allowing the attorney to consider key questions, such as whether or not the case has enough value for litigating, potential settlement value, and often times forming the framework for discovery requests. When we work in this consulting capacity, our communication is covered by the attorney client privilege, so our clients and attorneys are free to discuss trial strategy without the worry of discoverability. This has allowed Jay to add value by performing preliminary analysis to assess the viability of different strategic directions for the case.