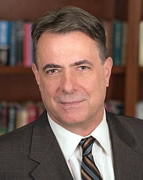 John H. Fullerton, MD, MRO, CMD, CFP, FACP, AGSF, FAAHPM, FASAM specializes and is Board Certified in Internal Medicine, Geriatric Medicine, Addiction Medicine, and Hospice & Palliative Medicine. Dr. Fullerton holds national certificates of added qualifications as a Certified Medical Director (CMD), a Certified Hospice Medical Director (AAHPM)and as a Home Care Physician (AAHCP). Dr. Fullerton is a Licensed Medical Review Officer (MRO) by the MROCC and is also Certified in Advanced Deep Wound Debridement. Dr. Fullerton holds active medical licenses in both California and Florida. His private practice Hampton Health, Ltd.™ is located with offices in both San Francisco and Marin County. We assist our patients in all stages of life at all levels of care including acute, rehabilitative, assisted and independent living facility care, home care, as well as palliative and hospice. Teaching and Lecture Experience: Dr. Fullerton has many years of clinical and teaching experience in internal medicine and geriatrics. He is credited with inventing the hospitalist business (and clinical) methods of care, submitting the first method patent for hospitalist care-"The Sub-Acute Solution: A Method for Hospital-Based Skilled Nursing Facility (SNF) Medical Care and Training." Dr. Fullerton served as the Education Director of Geriatrics and Palliative Medicine at St. Mary's Medical Center in San Francisco from 2009-2016 and is on the clinical faculty of UCSF, USC and Yale University Medical School(s)in their respective Department(s) of Medicine. Dr. Fullerton is a Fellow and Key National Lecturer for the AAHPM (American Academy of Hospice & Palliative Medicine) and was a 2013 Faculty member for the SEAK 22nd Annual National Expert Witness Conference held April 27-28 in Chicago where he presented How to Market and Grow Your Expert Witness Practice. Selected Honors & Awards:
"Dr. John Fullerton Day in San Francisco": 12/14/94 - Awarded for his body of urban, under-served and hospital-based work in SF, including distinguished service in the areas of general internal medicine, geriatrics, HIV/AIDS, Rehabilitation/Addiction Medicine, Hospice, end-of-life (EOL) care, and transplant medicine
San Francisco Medical Society (SFMS) March 2013 Featured Member of the Month
Honorary Chairman, California Medicare Council 2003
International Organizational Heroes Award from the Berkeley School of Public Health
Congressional Award (NRCC)-"2003 California Physician of the Year"
From the days of "Reefer Madness" until the timing of Proposition 19 with the "Legalization of Marijuana Initiative" on the ballot last November, the controversies swirling around not only the recreational use, but also the medical use of marijuana, particularly in frail, elderly geriatric patients with clinically significant weight loss (and cachexia), has been fraught with controversy. Even though the ballot initiative from 2010 went down in defeat on November 2, 2010, rumblings of some of the authors bringing another, more "targeted" CA initiative in 2012 are regaining momentum.
---
A disturbing trend has emerged involving criminal charges being levied against family caregivers treating end-of-life (EOL) elders with dementia.
---