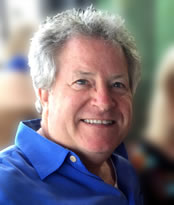 Koger Remote Sensing is a state-of-the-art remote sensing image analysis and geographic information system company. Owner, David G. Koger, is a Remote Sensing Image Analysis consultant with over 40 years of experience working in the industry and consulting on various remote sensing applications.
An early researcher and developer of Satellite Data Applications, Mr. Koger installed analog and digital image analysis workstations and trained users in defense, major oil, and academia in Panama, Ecuador, Chile, Australia, Germany, France, Italy, Africa and the U.S. His clients include the Department of Energy, National Cancer Institute, American Farm Bureau, broadcast journalism, law firms, and several hundred oil and gas explorationists.
Mr. Koger's experience includes design / build image analysis systems, advisor on the topics of satellite and airborne scanner design and markets, oil / gas and water exploration, coastline erosion, and water quality.