Erickson Structural Consulting Engineers, PC, (Erickson Structural) is a consulting Structural Engineering firm focused upon existing structures, including forensic investigations of buildings, structural construction defects and design error assessments, remediation designs of distressed buildings, structural analyses of existing buildings, designs of structural renovations and modifications to existing buildings, evaluations of insurance claims involving structural loss, and seismic evaluations and rehabilitation of existing buildings. Services Include:
Structural Analyses of Existing Buildings
Structural Renovations of Existing Buildings
Remediation Designs for Structurally Distressed Buildings
Seismic Evaluations & Rehabilitations of Existing Buildings
Structural Forensic Investigations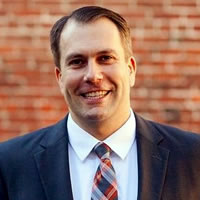 Brandon W. Erickson, PE, SE, principal of Erickson Structural, has over 22 years of experience in Structural Engineering. Mr. Erickson received his B.S. in Civil Engineering from Brigham Young University and his M.S. in Structural Engineering from Stanford University. Mr. Erickson is licensed in Washington, Oregon, Hawaii, California, Idaho, Utah, Alaska, Montana, Arizona and Nevada. Mr. Erickson's main office is located in the Portland, Oregon metro area. Mr. Erickson also maintains a satellite office in Kihei, Hawaii, from which he provides services throughout the state of Hawaii. Mr. Erickson has published several articles on such topics as Seismic Upgrades and Building Failures. He has been engaged to speak about Structural Engineering issues at universities and professional conferences around the nation. View Brandon Erickson's Expert Witness Profile.