Mellor Engineering
is a consulting
Structural Engineering
firm providing a full range of
Structural and Seismic Engineering
services. Mellor offers design and detailing construction for new and existing residential and commercial building projects. They specialize in projects constructed with wood, concrete, masonry, steel, aluminum, and fiber reinforced polymer.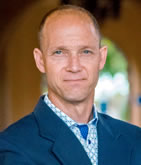 Principal, Ian C. Mellor, PE, SE
, is a licensed
Civil and Structural Engineer
with over 30 years of experience in the construction industry.
Mr. Mellor has extensive experience in the evaluation and design of wood, steel, masonry, concrete, light gage steel, and fiber reinforced polymer structures. His background includes the seismic and structural evaluations of earthquake-damaged school buildings, modernization, and upgrade project of San Diego Unified School District and Department of Defense facilities, the evaluation and seismic rehabilitation design of historic theatres, and the seismic retrofit of unreinforced masonry buildings. Mr. Mellor was a member of the Haiti post disaster relief effort team that performed damage assessments for more than 200,000 units in and around the Port-au-Prince area.
Professional Licenses
:
California Structural Engineer
California Professional Civil Engineer
Nevada Civil and Structural Engineer
Arizona Professional Civil Engineer
Hawaii Structural Engineer
Washington Civil and Structural Engineer
Oregon Civil and Structural Engineer
Virginia Professional Engineer
Louisiana Professional Engineer
New York Professional Engineer
Model Law Structural Engineer Designation - National Council of Examiners for Engineering and Land Surveying (NCEES) Licensed in Utah, Colorado, and Texas
Insurance Industry Services:
Cause and Origina Claims in both residential and commercial buildings
Natural Disasters (Earthquakes, Hurricanes, Tornadoes, floods)
Moisture Intrusion
Wind damage
Structural Fire damage / Wildland Fire damage
Vehicle impacts
Soils movement
Foundations
Swimming pools
Roof tiles / slate roofs / shingle roofs
Floor tiles
Tree Roots
Sloe Failures/retaining walls
Expansive soils
Structural collapse
Construction vibrations
Structural engineering design and detailing of repairs for damaged buildings (construction drawings).
As structural engineers, we prepare structural calculations and stamp and sign construction drawings.
View Ian Mellor's Expert Witness Profile
.