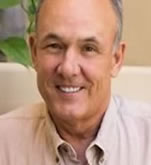 Charles J. "Rocky" Hill, MA, CADC-II, NCAC-II
has over 30 years of experience in the field of
Alcohol Addiction and Treatment
. He has owned and directed a full service adult and adolescent outpatient treatment program since 1987 and, previously, directed residential and hospital based inpatient programs in New Mexico and Colorado.
Mr. Hill has particular interest and 10 years of experience in addiction counseling for law enforcement. He and his team have become experts, sought after by insurers like United Healthcare to assist them in the development of their ambulatory detoxification protocol. His treatment program is the lone recipient of the United States Behavioral Health's OPTUM AWARD for excellence. Mr. Hill is also a member of the American Society of Addiction Medicine.
Litigation Support
- Mr. Hill has developed a reputation for being able to clarify for juries the complicated realities of substance use, abuse, and dependence. He specializes in medication assisted treatment, opiate addiction and standards of care in the use of buprenorphine and other medications to treat opiate dependence. Also, standards of care in treatment facilities. As a former juvenile parole officer who has also been in recovery from substance abuse since 1980, he brings a level of credibility and street knowledge to the court that clarifies the nature of substance addiction treatment. With a Master's degree in Psychology and decades of experience, his unbiased testimony can be counted on for accuracy and consistency.
Mr. Hill has provided consultation and expert witness testimony in criminal (capital murder, possession with intent) and civil (wrongful death, standards of care, labor) cases. One of his main focuses has been on
Family Court Assessment
. He has provided family court evaluations to the Riverside and Hemet court system for over 20 years. Reports include whether an individual meets the diagnostic criteria for a substance abuse disorder and, if so, what recommendations are appropriate for treatment and accountability.
Areas of Expertise
:
Wrongful Death
Medication Mismanagement and Detox
Addiction Treatment Standards of Care
Possession with Intent to Sell

Breach of Contract
DUI Cases
Labor Relations Issues
Capital Murder
View Hill Alcohol & Drug Treatment's Consulting Profile
.