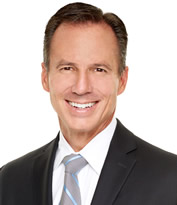 James B. (Jay) Hibert has been an active lender in the Commercial Banking Industry for over 30 years. Prior to forming Market Street Financial Solutions, Mr. Hibert joined the founding team of a San Diego Business bank as a Senior Vice President, and one of the owners of the privately held banking company. During this time he formed and managed the Bank's Real Estate Loan Department. He also managed the bank's largest real estate portfolio and was instrumental in developing secondary market relationships for the bank. Still an ACTIVE lender in the industry, Jay has transacted hundreds of real estate and non-real estate loan negotiations in times of economic growth as well as downturns in the economy. His extensive credit background arms him with the understanding of how banks and other lenders operate internally.
Litigation Experience - Mr. Hibert has been providing expert witness and consulting services since 2010. He has been designated over 65 times as an expert in 7 different states concerning matters relating to commercial lending, real estate, construction finance, SBA lending, brokerage, hard money lending and investment issues. His experience includes both Federal and State court cases where he has provided deposition testimony, trial testimony and arbitration testimony.
Jay is a licensed Real Estate Broker (BRE) and his company is a California Finance Lender and Broker through the California Department of Business Oversight. He is experienced in trial and deposition testimony and his services are available to counsel representing both Plaintiff and Defense.
Key areas of expertise in litigation work include:
Specialty Niche in SBA Real Estate Lending
Lending Policies, Custom and Practice/Lender Liability
Broker Standards of Care and Fiduciary Responsibility
Loan Underwriting and Credit Administration
Loan Process and Bank Loan Restructure/Workout Process
Note Valuations/Collateral Review
Litigation and Discovery Consulting
Banking Operations/Administration
Expert reports adherent to Federal Rule 26
Loan Syndication/Secondary Market Loan Sales
Title Insurance Cases
*****Experienced in trial and deposition testimony*****