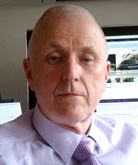 Ian Allport
, principal at Radical Software & Consulting Inc., has over 30 years of experience in the
Financial Services and Information Technology
industry.
Background Experience
- For over 25 years Mr. Allport worked in various roles in the financial services industry. He has experience in developing applications for many business types and has operated at many different levels of responsibility including project management, application design, and programming. In those roles, he provided technology solutions and was intimately involved in the creation of new business platforms. At all times, Mr. Allport has been strongly aligned with the business operations in companies.
Litigation Support
- Since 2000, Mr. Allport has provided litigation services for legal firms throughout the United States and Canada in the area of infringement of intellectual property, namely:
Patents, Copyrights, and Theft of Intellectual Property
. His cases have included subject matter related to:
Financial Service Applications
Health Care Services
Medication Dispensing Software
ATM and Point of Sale Transaction Processing
Check Image Processing
Areas of Expertise
:
Patents
- Ian Allport has extensive experience in automated trading, including algorithmic and high frequency technology. These skills have been utilized on cases including Reuters vs. Bloomberg, LLC in a patent infringement litigation and a case of potential patent infringement involving automated execution platforms. Mr. Allport creates and examines claim charts, provides input to attorneys evaluating the validity of a patent, and performs detailed code and processing analysis of an application that potentially violate a patent.
Copyrights
- To determine if a copyright has been violated, Mr. Allport utilizes analytical skills including abstraction, filtration and comparison, standards of substantially similar, look and feel protection, virtually identical analysis, and a detailed examination of the processes used in conjunction with the potential violating application. These tasks culminate in a report detailing whether or not the copyright was violated and, if so, the manner in which it was done including the use of copyright case history to highlight how conclusions were drawn.
Theft of Intellectual Property
- Mr. Allport examines motives, defendant skill sets, opportunity, and the systems in question to determine if IP theft has occurred. Extensive reports are created based on his findings.