Petroleum & C-Store Management Group®
is a bonded and insured full-service Clerk Management & Operating Company, providing quality services to
Gasoline Stations, Car Washes, and Convenience Stores
with over 19 years of field experience in managing, operating, and designing innovative, efficient and profitable businesses.
Petroleum & C-Store Management Company® has competitive international purchasing power with major oil companies such as: Chevron, ConocoPhillips, Shell, Mobil, Texaco, Citgo, BP /Arco, Exxon , Valero, and unbranded refineries. They also have established relationships with convenience store distributors for purchasing beverages, groceries, candies, snacks, alcohol, automotive merchandise, health and beauty products, and more at discounted prices to benefit the facility.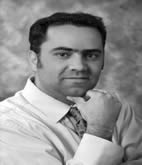 CEO,
David Sinai
, actively manages a ground team that works seamlessly with clients to enable a smooth take-over of facilities. These clients include banks, private owners, dealers, private investors, oil companies, and attorneys. He has managed and operated over 200 locations monthly, with totals exceeding 5,760,000,000 gallons of gasoline / diesel products and $2,936,000,000 of convenience store products.
Services Include
:
Full Employment Management - Employee training, cash registers, inventory, vendors, payroll, cash management, branding, accounting, permitting, and accounting
Receivership - Bank receiverships, court receiverships, property management, strategic plan implementation and management preserve and enhance the value of the business
Consultation - Management, operations, solutions, results
Merchandising - In-store merchandising, stocking, product rotations, seasonal support
View David Sinai's Expert Witness Profile
.