Atlantic Data Forensics (ADF)
is repeatedly engaged as the
Computer Forensic Examiner
of choice by many of our nation's most prestigious organizations. Fortune 500 companies, the United States Department of Justice, highly influential research institutions, and many of the largest law firms in the United States have chosen the practitioners at ADF to handle their most critical digital investigations. ADF practitioners have traveled internationally and throughout the U.S. to collect, capture, and analyze crucial digital evidence, but most regularly serve clients in the Baltimore, Washington DC, Northern Virginia, Philadelphia, and New York areas.
Litigation Support
: ADF's experts are experienced with federal agency and law enforcement procedures. Their professionals have a blend of military intelligence backgrounds, top-secret security clearances, and have trained thousands of agents from the FBI, Secret Service, CIA, Department of State, Department of Energy, Department of Interior, US Postal Service, US Marshals, US Air Force, and US Navy in information warfare, network security, and cybercrime response.
Areas of Expertise
:
Cell Phone and Smartphone Forensics
Employee Computer Misconduct
Court-Appointed Discovery, Forensic Examinations
Data Deletion, Wiping, and Spoliation
Data Recovery
Database Forensics
Defensible Data Collection
Email Forensics & Email Recovery
Employee Misconduct Investigations

Social Media Investigations
Fraud & Financial Crimes
Internal Corporate Investigations
Internet History Reconstruction
Cell Phone Forensic Data Recovery
Pornography or Workplace Harassment
Remote Data Collection
Research Misconduct Allegations
Secure Data Destruction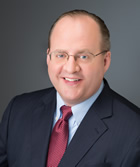 Brian E. Dykstra
, President and CEO, has over 20 years of experience in
Investigations, Computer Forensics, Incident Response, Network and Wireless Security Testing
, and
Information Security
.
Before founding ADF, Mr. Dykstra was the CIO & Director of Professional Education and a founding member of cybersecurity consulting firm Mandiant, where he was responsible for the development and management of numerous advanced computer security and cybercrime investigation courses. While at Mandiant, Mr. Dykstra annually trained over 400 FBI Cyber Crime agents as well as many state and local investigators through a series of highly acclaimed cybercrime investigation courses. As Mandiant's Chief Information Officer (CIO), Mr. Dykstra was also responsible for all planning, budgeting, implementation and security of the corporate information infrastructure.
Mr. Dykstra holds Bachelor of Science (Summa Cum Laude) in Information Technology and Master of Science in Information Technology from Capella University. He has also earned and maintains several certifications to include the Certified Cyber Forensics Professional (CCFP), Certified Information Systems Security Professional (CISSP), Information Systems Security Management Professional (CISSP-ISSMP), Information Systems Security Architecture Professional (CISSP-ISSAP), and Certified Information Forensics Investigator (CIFI).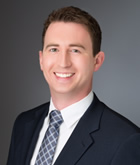 Jason T. Briody
, Director at ADF, is primarily responsible for overseeing Investigations, providing
Digital Forensic Analysis
, delivering written and oral expert testimony, planning and executing
Electronic Discovery
projects, and consulting with clients on the technical details and practical implications of the digital evidence at issue in their matter.
Having worked on matters involving homicide; intellectual property theft; patent interference; employment disputes; the Securities and Exchange Commission; industrial espionage; research misconduct; hacker / data breach and reporting scenarios; insurance fraud; antitrust allegations; search and seizure orders executed in conjunction with the U.S. Marshals Service; and more, Mr. Briody has experience in performing defensible forensic collections and analysis on a wide range of media and systems.
Mr. Briody has performed on-site collections, data culling, and forensic analysis for clients that range from businesses on the Fortune 50, to the nation's leading universities, to local and national businesses and law firms. Acquired and analyzed media devices include laptops and desktops, optical media, file servers, RAIDs, mail servers, tapes, cell phones, smart phones, and tablets.
Mr. Briody is a Certified Computer Examiner (CCE) recognized by the ISFCE, an AccessData Certified Examiner (ACE) recognized by AccessData Group, a Certified BlackLight Examiner (CBE) recognized by BlackBag Technologies, and both a Certified Information Security Systems Professional (CISSP) and Certified Cyber Forensics Professional (CCFP) recognized by ISC2.
View ADF's Consulting Profile
.
Right now, there are millions upon millions of fake online profiles on every single social media site from Twitter to LinkedIn. They're as common as grains of sand and they're actually quite dangerous. So, how can you spot these fake profiles and what the is potential danger they can pose for your company? Find out more in this week's blog. Let's take a look.
---
3/21/2017
"Atlantic Data Forensics, Inc. Testifies with Millions at Stake; Client Awarded ALL Assets AND 100% of Atlantic's Fees"