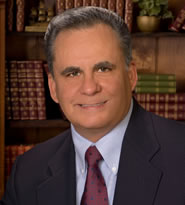 Paul T. Fogle, Ph.D., CCC-SLP, has been a Speech-Language Pathologist since 1971, working extensively in acute, subacute, and convalescent hospitals. He has maintained a private practice since 1980, specializing in children and adults with neurological disorders, stuttering, voice disorders, and cleft lip and palate.
Background Experience: Dr. Fogle was a university professor for 35 years (now Professor Emeritus), teaching primarily graduate courses in Neurology and Neuropathologies of Adults and Children, Swallowing Disorders / Dysphagia, Gerontology, Voice Disorders, Cleft Lip and Palate, and Counseling Skills for Speech-Language Pathologists. He has made almost 150 presentations at state, national, and international conventions and conferences, and has presented all-day seminars and workshops on a variety of topics in cities throughout the U.S. and in several foreign countries.
Dr. Fogle has authored or co-authored five textbooks (currently working on his sixth, Traumatic Brain Injury in Infants, Children, and Adolescents) and four therapy manuals that are used in universities, hospitals, rehabilitation centers, and clinics throughout the U.S. and other English-speaking countries.
Litigation Support: Dr. Fogle has worked as an expert witness for either plaintiff or defense on over 30 medical-legal cases and a few criminal cases. He has provided testimony in at least 15 depositions and a few court trials. He has attended trainings and seminars provided by attorneys and judges on writing IME reports and testifying in depositions and court trials. Dr. Fogle is available for telephone consultations and conferences, reviewing documents, and testifying in depositions and court trials. He will travel as needed.
With broad education, training, and experience, Dr. Fogle has the unique ability to work with a great variety of speech, language, cognitive, and swallowing disorders of children and adults, from neonatal intensive care units (NICU) to the last moments of life, and in numerous settings (schools, hospitals - [acute, subacute, convalescent], rehabilitation centers, clinics, and private practice).
Dr. Fogle has considerable expertise in reviewing large amounts of medical-legal documents (depositions, physician and hospital reports, educational records, and other documents), testifying in depositions, and some expertise in testifying in court trials. Of particular interest to him are challenging cases involving a neurological disorder, attention deficit disorder, stuttering, voice disorder, or cleft lip and palate. His cases have also included criminal, in which the person currently has or has had the need for services of a speech-language pathologist.
Areas of Expertise
Neurological Disorders
Strokes
Traumatic Brain Injuries
Cerebral Palsy

Attention Deficit Disorder
Stuttering
Voice Disorders (Organic, Functional, Laryngectomy)
Cleft Lip / Palate
There are relatively few speech pathologists who have had any experience in medical-legal work and even fewer who have been involved in more than one or two cases. However, the education, training, and professional experience of speech pathologists makes them uniquely qualified to provide expert testimony in a variety of cases for either the plaintiff or the defense.
---
Dr. Paul T. Fogle
Fully revised and updated, this is an accessible and engaging introductory resource for students new to communication sciences and disorders. This text covers basic information about speech disorders in both children and adults, while numerous case scenarios and personal stories paint a vivid picture of the profession.
---
Dr. Paul T. Fogle, et al
Whether you are a beginning or more experienced speech-language pathologist or audiologist, this book can equip you with effective counseling skills needed to help your clients cope with the challenges of communication disorders. It is the only text available that combines the insights of a well-respected clinical psychologist with the practical knowledge of a recognized speech-language pathologist to highlight the most important basic and advanced counseling skills.
---
Dr. Paul T. Fogle
This is an exciting, new full-color textbook introducing concepts in communication sciences and disorders. Written in accessible, engaging and caring language, it is rooted in the American Speech-Language-Hearing Association's "Big Nine" knowledge and skill areas.
---
Dr. Paul T. Fogle, et al
---