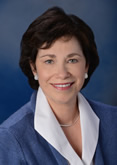 The Infrastructure of Compliance Building a Bridge to Vendor BSA/AML Solutions
As originally published by Money Laundering Alert, March 2015.
By: Marie Kerr
Tel: 410-353-4414
Email Ms. Kerr

View Profile on Experts.com.
The recent guidance (warning, really) from the FDIC1 on the need for financial institutions to perform due diligence when selecting anti-money laundering (AML) software puts the proof of compliance burden squarely on the financial institution. It also points to the need for an enterprise solutions architecture, one that builds on existing structures-how things really are-rather than on pushing through a vendor package. While there is no doubt that commercial off-the-shelf (COTS) products play an integral part in AML compliance, there is also no doubt that AML software depends on the quality and uniformity of data supplied by the financial institution. The systems, data, processes and organizational structure of the enterprise form the infrastructure of compliance, and these must be understood and documented to ensure that the COTS "solutions" are just that. If, for example, a bank wanted to institute an automated customer risk scoring system, there would be many questions that needed answers before software could be selected and installed...
Following the well-publicized negative Bank Secrecy Act (BSA)/AML assessments of Riggs, AmSouth, ABN Amro and others, a rapidly growing bank decided that they needed to beef up their BSA Program. The Bank was determined to avoid the reputational risk suffered by these banks. They were also committed to fixing last year's negative OCC citation for failure to implement an account profiling/risk assessment program. Taking the lead, the Bank's Risk Management AML Committee met to design the ultimate Know Your Customer (KYC) and Enhanced Due Diligence (EDD) program, and they determined that "the system" should include a 5-point weighted scale that risk ranked customers on the following criteria:
Age
Account class (private banking, corporate, retail, student, employee, etc.)
NAICS2 code (type of business), if commercial
Address
Product type (checking, savings, etc.)
Debit card issued
Credit card issued
Account relationships (other accounts with Bank)
Duration with Bank (how long a customer)
Citizenship
Employment status
Source of income
Source of wealth (if private banking)
Beneficial ownership on other accounts.
Homeownership
Credit score
---
Marie G. Kerr specializes in Financial Fraud. She is a Certified Financial Crime Specialist, Certified Anti-Money Laundering Specialist (CAMS), and Project Management Professional (PMP). Ms. Kerr is a financial industry veteran with a deep understanding of how financial institutions work. She has served as a Homeland Security Program Advisor and Fraud Detection Subject Matter Expert (SME) and an IT and AML Advisor for a three-bank merger.

©Copyright - All Rights Reserved
DO NOT REPRODUCE WITHOUT WRITTEN PERMISSION BY AUTHOR.