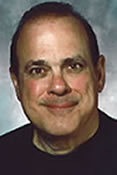 Police departments across the United States are routinely questioning young children concerning child sexual abuse allegations. Frequently the police are untrained in the correct techniques to utilize for investigating interview of the children. There is a gold standard for child investigative interviewing in the area espoused by Lamb et al. (2008). Lamb discusses how he trains police and investigators in the use of open-ended questioning with children yet the police and investigators revert to using the same techniques (i.e., closed-ended and suggestive questioning). This can be conducive to erroneous allegations. There are standards for police interviewing young children. This involves manner of dress, wearing a weapon, establishing rapport, etcetera. However, social service departments and law enforcement are frequently found to not follow such procedures or keep abreast of them.
Ceci notes the significant error involved in improper questioning of children and speaks to the suggestibility of young children.
All of these factors speak for a comprehensive forensic psychological assessment in child sexual abuse allegations to examine the nature and approach used in questioning with young children. Young children want to please adults and to acquiesce. Thus they will say things which they think the adult wants to hear. Moreover, multiple parties question the child, which increases the probability of distortion.
Correct conducting of these interviews is essential to extracting accurate information from children and protecting the accused from false allegations.
Lamb, et al. (2008) Tell Me What Happened, Wiley.
---
Dr. Perrotti received his PhD in Clinical Psychology from Alliant University in San Diego, CA. He is a licensed psychologist in California and Pennsylvania. Dr. Perrotti is a member of the National Register of Health Service Provider in psychology and the National Academy of Neuropsychology. He was an Assistant Professor of Psychiatry and Behavioral Sciences at the Keck School of Medicine, USC from 2005-2006. Dr. Perrotti is the author of numerous publications in forensic psychology and assessment, traumatic brain injury in college, professional sports and military populations, and child trauma and complex PTSD.

©Copyright - All Rights Reserved
DO NOT REPRODUCE WITHOUT WRITTEN PERMISSION BY AUTHOR.