Helicopter Accidents Reconstruction
Expert Witnesses

:

3
Sort Non-Featured Profiles
Select Experts. Start Inqury.
Aviation Safety Expert Witness Keith Cianfrani
Keith M. Cianfrani, MAS, CRSP
Aviation Safety Consultant

Pennsylvania Office:
350 New Britain Road
Doylestown, PA 18901
USA

Florida Office:
3389 Conservation Trail
The Villages, FL 32163

USA
phone: 267-377-5364 (Cell)
Aviation Electronics Systems Expert Witness Byron Birkedahl
Byron Birkedahl
Founder of HyMasa LLC
13841 N 28th Pl.
Phoenix AZ 85032
USA
phone: 602-206-3844
fax: 602-374-5765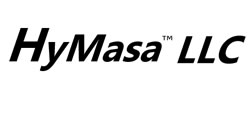 Fire Explosions Mechanical Failure Analysis Expert Witness Daniel Rapperport
Daniel Rapperport
8 Wallis Court
Lexington MA 02421
USA
phone: 781-862-9001 or 339-222-2822