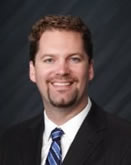 Scott Friesen, PE
, is a licensed
Professional Engineer
in California, Florida, Arizona, Hawaii, Mississippi and two Canadian provinces (Alberta and Manitoba), and is LEED Accredited (CaGBC) and certified as an Energy Manager. Scott has more than 14 years of experience in
Design and Construction of HVAC, Plumbing and Building Energy Conservation, System Design, Construction and Forensic Analysis
. He has also performed commissioning, energy audits and was involved in marketing and business development.
Scott's responsibilities at Ivey include design and forensic analysis of HVAC, plumbing, fire protection and energy management systems. He performs site inspections, testing, research, product analysis, cost estimating and is responsible for writing reports and testifying in depositions, hearings and trials.
Scott is a member of Association of Professional Engineers, Geologist, Geophysicists of Alberta (APEGGA), American Society of Heating, Refrigeration and Air Conditioning Engineers (ASHRAE), Association of Energy Engineers (AEE) and Canadian Green Building Council (CaGBC).
Experience
(partial listing):
Approximately 75 HVAC, fire protection and plumbing design projects
Approximately six design error and omission expert engagements
Approximately 20 residential construction defect expert engagements
Approximately 16 commercial construction defect expert engagements
10 LEED design projects
8 HVAC and plumbing commissioning projects