Micale Partners
has over 60 years of combined technical and operations experience in
Aircraft Design and Operation, Space Launch Vehicle Design and Operation and Automotive Design
. They provide services to clients both nationally and internationally.
Micale Partners combines expertise in aerospace design, aircraft flight and airline operations. This combination provides the client a consulting resource that understands how a system should be designed, fabricated, assembled and used. The depth and complete knowledge of aviation allow Micale Partners to serve as a formidable expert witness resource. The experts at Micale Partners also provide a diverse background of industry experience ranging from aircraft to automotive to space launch vehicles.
Litigation Support Services
:
Documentation Review
Failure Root Cause Investigation
Engineering Corrective Action Definition
Transcript Review / Process Review
Event, Incident, or Accident Timeline Mapping

Event Recreation
Design Deficiencies Failure
Vehicle Performance
Fact Finding Analysis
Human Factors Assessment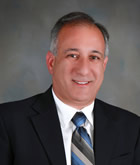 Anthony G. Micale, BSME, MBA
, has over 32 years of
Aerospace and Automotive Engineering
experience, including rigorous Failure Analysis. Mr. Micale is a dual citizen of the Unites States and the European Union. He has Top Secret Clearance TS/SCI – Special Intelligence (SI) / Talent Keyhole (TK)and Department Of Defense (DOD) Secret Clearance.
Mr. Micale is also currently employed at The Aerospace Corporation, a Federally Funded Research and Development Corporation where he contributes to US space flight mission assurance. He has specialized in aerospace design and operation of flight and space vehicles with an emphasis on
Flight Safety and Mission Assurance
. Mr. Micale is a past technical leader of an aircraft accident and incident investigation board comprised of engineers, pilots and legal counsel for a major commercial aircraft manufacturer. In this role he has studied, understood, created reports and defined design changes to resolve aircraft safety issues.
Over his career, Mr. Micale has conducted numerous analyses of root cause to determine failures attributed to:
Design Flaws, Human Error, Human Workload, Improper Manufacturing, and Inadequate Maintenance
. He has designed aircraft systems, conducted testing and performed evaluation that have led to aircraft certification with the FAA and the CAA. His experience includes interface with aircraft manufacturers, space vehicle manufactures, commercial aircraft operators and government agencies.
Anthony Micale has also been employed by Ford Motor Company where he designed automotive vehicle powertrains and vehicle control systems. He has vehicle dynamics training and understands the basis for vehicle stability and car crash dynamics.
Practice Areas
:
Aerospace Engineering
Aircraft Engineering
Failure Investigation
Failure Analysis
Aircraft Safety
Risk Assessment
Flight Controls Systems Design

Human Factors
Hazardous Operations
Space Vehicle Design
Fact Finding Event Reconstruction
Technical Drawings
Throttle Control
Anti-Lock Brakes
Paul J. Micale, Pilot, Masters Aeronautical Science,
is an active airline pilot with 26 years of flight experience 13 of which are under FAR Part 121. Specializing in
Aviation and Aerospace and Transportation
, he has over 7,200 flight hours with multiple ratings.
A decorated veteran, Mr. Micale has also been forward deployed as a combat pilot with the US Army during 7 years of active duty. He has been a combat pilot in both the C-12 (Beechcraft 200) aircraft and the AH-64 Apache Attack helicopter.
Mr. Micale's career includes continued service as a Lieutenant Colonel in the US Army Reserves where he has been a pilot and commander of flight units. As a military pilot, Mr. Micale has flown fixed and rotary wing helicopter aircraft. His education and experience emphasizes
Flight Operations and Safety
. He has Department Of Defense (DOD) Secret Clearance.
Paul Micale is a licensed civilian Airline Transport Pilot with type rating as Pilot in Command and is currently employed by American Eagle Airlines as a CRJ-700 Pilot and First Officer in the Canadair Regional Jet aircraft with 65 seat occupancy. He is FAA certified for CAT II instrument approaches and to fly in Reduced Vertical Separation Minimum (RVSM) airspace. Mr. Micale is type rated for this and other aircraft requiring an FAA type rating. He has a Masters of Aeronautical Science with a specialization in aviation safety from Embry-Riddle Aeronautical University.
Practice Areas
:
Airline Pilot
Military Pilot
Aviation Pilot
Army Aviator / Army Pilot
Flight Operations
Helicopter Pilot
Aircraft Safety Risk Assessment
Human Factors

Crew Resource Management
FAR 121 Pilot
FAR Part 121 Pilot
FAR 135 Pilot
FAR Part 135 Pilot
Flight Safety
Aircraft Safety
Crewmember Fatigue.
View Micale Partners Consulting Profile
.