JP Transportation Safety Consulting, LLC (JPTSC)
has more than one hundred years combined experience serving the
Shipping and Transportation
industry relative to
Workplace Safety and Regulatory Compliance
. JPTSC helps companies of all types and sizes that operate commercial motor vehicles, as well as shippers and carriers of hazardous materials, with respect to compliance with Title 49 Code of Federal Regulations.
Litigation Support
- JPTSC provides expert services to attorneys representing Plaintiff and Defense. They consult on cases involving:
Decision Driving
DOT Compliance
Hazardous Materials Compliance
Cargo Securement

Vehicle Maintenance Practices and Standards
Workplace Safety
Hours of Service
Drug & Alcohol Compliance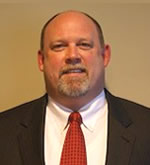 Jon (Paul) Dillard, President and Co-Founder
, has fulfilled all of the educational requirements, acquired the professional experience and knowledge of the field, and attained the level of expertise and professionalism in
Motor Fleet Supervision
as a
Certified Director of Safety
from the North American Transportation Management Training Institute. He has been employed in the motor carrier industry for over 30 years and has successfully managed the safety, compliance and claims for two major motor carriers as a Vice President and/or Director of Safety resulting in satisfactory compliance audits and significant reductions in accident frequency. Mr. Dillard is experienced and trained in:
Commercial Motor Vehicle Safety and Compliance - Quality Management - Defensive Driving - Accident Investigation - Commercial Motor Vehicle Operations - Inspection / Maintenance - OSHA - Cargo Loading and Securement - Hazardous Materials Transportation
.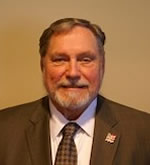 Jon O. Cook, COO, Co-Founder
, is a former
Commercial Motor Vehicle Driver and Owner Operator
with over 1,000,000 over-the-road miles to his credit. He is a certified commercial driver examiner, having trained and road tested hundreds of commercial drivers. Mr. Cook has been employed in various capacities in the trucking industry over the last 36 years. He served as Director of Safety for a large food-store chain in Birmingham, Alabama covering seven states. Mr. Cook also remains active in the Alabama Trucking Association. He has served on the Board of Directors and was previously Chairman of the Board and as President and Chairman of the Board for the North Alabama Chapter of the National Safety Council. Mr. Cook is experienced and trained in:
DOT Compliance / Safety - Driver Recruiting - Qualification - Training and Maintenance Programs - Road Testing - Accident Avoidance - Defensive Driving - Fuel Economy - Cargo Securement - Proper Equipment Usage
.
Kenneth M. Price
, a recent addition to JPTSC, has spent the last 5 years As a
Motor Carrier Safety Specialist
with the Federal Motor Carrier Safety Administration. His duties included planning, scheduling, and conducting compliance reviews on motor carriers throughout the State of Alabama to assure compliance with regulations, policies, and /or guidelines, including those concerned with the transportation and handling of hazardous materials. Mr. Price also assisted the Federal Motor Carrier Safety Administration's Trial Attorney documenting evidence for a case that was going before an Administrative Law Judge. He has also worked with the Trial Attorney documenting evidence for the Field Administrators Reply to Preliminary Order on Petition for Review of Safety Ratings. Mr. Price is experienced and trained in:
Compliance Reviews - Hazardous Materials - Safety Instructor - Motor Coach Bus Driver Qualifications
.
View JP Transportation Safety's Consulting Profile
.