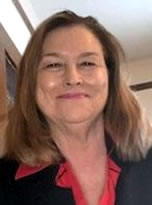 USMCA Background
The United States-Mexico-Canada Agreement (USMCA) became effective on July 1, 2020. Until the USMCA entered into force, the North American Free Trade Agreement (NAFTA) requirements were in effect. USMCA made several key regulatory changes as compared to the North American Free Trade Agreement (NAFTA) that affect compliance and liability. Learning to navigate and master these new provisions are the key to complying with the regulations, minimizing liability for non-compliance, and succeeding in global trade.
Customs and Border Protection (CBP) implemented the new rules in phases to allow the trade community time to adjust business practices in order to comply with the new requirements under the USMCA. During the first six months of its implementation, July 1, 2020 to December 31, 2020, CBP will focus on supporting the trade community's efforts to fully comply with USMCA requirements, including instructional webinars and trade outreach. CBP will allow time for the trade community to achieve full compliance if companies can show good faith effort to comply with the rules.
Fundamental Compliance Changes/Risks
Compliance and Risk Mitigation
As stated above, the importer is required to have a valid certification of origin in its possession at the time the USMCA preference claim is made. The importer is responsible for the accuracy of the certificate of origin and all documentation submitted to CBP. In fact, CBP may conduct a verification or audit to determine whether a good entered with a claim for preferential tariff treatment qualifies.
If the importer does not adequately substantiate the claim, for example, have a valid certificate of origin, CBP will notify the party subject to the verification, i.e. importer, exporter or producer, that it does not qualify for preferential duty treatment under USMCA. There are additional rules of origin that apply for specific industries. For example, the producers of automotive goods must certify and demonstrate that its production meets the applicable labor value content requirement. The importer is given an opportunity to supply additional information to substantiate the claim. If the importer, exporter, or producer does not supply the information to CBP, CBP will deny the preference claim and the importer will pay the duties, taxes, and fees, thereby losing USMCA preference for unconditionally free tariff items. However, CBP will show restraint in enforcement during the first six-month period after USMCA's effective date.
---
Trade Resources & Associates advises clients on NAFTA and will provide guidance on the new and complex USMCA rules of origin as well as other USMCA provisions.

Jo-Anne Daniels has been a International Trade and Transportation Industry consultant for over 25 years. She is the principal and founder of Trade Resources & Associates, a consulting firm that specializes in cross-border transactions, trade compliance, and transportation management. Ms. Daniels is an experienced expert witness and has provided expert witness litigation services to both corporations and individuals on matters relating to International Trade, U.S. Customs laws, U.S. Export Administration, and International Traffic in Arms Regulation and practice.

©Copyright - All Rights Reserved

DO NOT REPRODUCE WITHOUT WRITTEN PERMISSION BY AUTHOR.

;