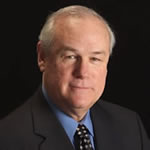 Dr. Philip Hayden, EdD
, retired Supervisory Special Agent of the FBI, has been certified as an Expert Witness, in both State and Federal courts, in the areas of
Use of Force, Law Enforcement Tactics and Training
, and
Mental Mindset
during high-risk situations. Dr. Hayden's background and level of expertise are unlike anyone else's in the Police Use of Force / Special Tactics Expert Witness arena. As a Special Agent for the Federal Bureau of Investigation in multiple major metropolitan areas, he has participated in several hundred arrests of violent criminals.
As a Supervisory Special Agent for the FBI Academy for more than 15 years, Dr. Hayden designed, developed, and implemented the Law Enforcement Training for Safety and Survival Sub-Unit program. As a tactical instructor he has written dozens of articles and instruction manuals for the FBI, such as the implementation of the
FBI Deadly Force Policy for Federal Violent Crimes Task Forces
,
How to Conduct High-Risk Arrests
, and
Safe Apprehension of Dangerous Criminals
.
Dr. Hayden has testified as an Expert Witness and has been deposed in both criminal and civil cases. He has consulted on cases with the following:
U.S. Attorney's Offices in New York City, NY; District of New Jersey; Washington, DC; El Paso, TX; Portland, OR; Alexandria, VA; Eastern District of Pennsylvania
State Attorney's Offices for the cities of Lafayette, LA; Miami–Dade and Sarasota, FL; Wilmington, DE
County Attorney's Office for Prince Georges County, MD; City Attorney's Office for Trumbull, CT
Defense and Plaintiff Attorneys in Richmond, VA; Washington, DC; Baltimore, MD; Las Vegas, NV; Denver, CO; Kansas City, KS; Pasadena, TX; Birmingham, AL; Minneapolis, MN; Virginia Beach, VA; Lynchburg, VA; Virgin Islands
Swedish Defense Ministry in Stockholm, Sweden
Dr. Hayden has been certified by the FBI as an instructor in Tactical Concepts for:
Police Use of Force
Law Enforcement Tactics
Police Tactical Training
Special Weapons and Tactics (SWAT)

High Risk Arrests
Use of Electronic Control Devices
Tactical Rappelling
Helicopter Tactical Operations
Military Awards & Honors
- Purple Heart, Vietnamese Cross of Gallantry, Conspicuous Service Cross, Army Commendation for Valor, Bronze Star for Valor, Distinguished Service Cross
View Consulting Profile
.